24 Hour Emergency Plumbers in Chichester | Fast & Cost-Effective Repairs
If you suffer from burst pipes in the winter or have to deal with severely blocked drains that are seriously inhibiting your daily life, get in touch with Blockbusters; your number one emergency plumbers in Chichester West Sussex.
Our drainage experts and engineers have over 30 years of experience providing emergency drainage services throughout the Chichester area – meaning we always provide high-quality workmanship, comprehensive drainage services, and ensure that your plumbing problems are dealt with quickly and efficiently.
Experiencing a plumbing emergency? Our experts can be with you in under an hour to get you back on your feet. Get in touch with Blockbusters today.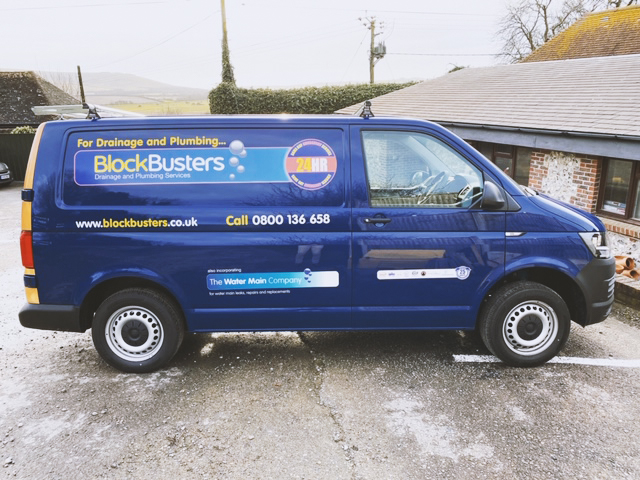 Emergency Plumbing Services in Chichester
Our emergency plumbers are fully trained with the use of state-of-the-art equipment that is designed to get your drains and plumbing back to their best working order. So if there are issues with your plumbing and heating, require boiler services, or there are problems with your drainage; Blockbusters can be with you in as little as an hour from your original call any day of the week to get you back on your feet.
Nobody wants to be left out in the cold this winter, and it's even worse when the cold comes indoors. If your boiler isn't working, or you require plumbing services, our experts will arrive on the scene with fully stocked vans that can get your problems resolved as soon as possible. Some benefits of choosing Blockbusters Chichester emergency plumbers include:
A highly qualified team with over 30 years in the drainage and plumbing industry.
Emergency plumbers and drainage experts are available 24 hours a day, 7 days a week, 365 days a year.
Zero call out charges, even in the middle of the night.
Fully equipped and trained in dealing with the worst-case drainage, plumbing, or boiler scenarios.
Why Use Blockbusters Emergency Plumbers in Chichester?
Our plumbing experts are able to operate a fast, efficient, and cost-effective same-day service throughout the Chichester and West Sussex area. When you experience a plumbing emergency, we can mobilise at any time of day – even in the middle of the night. Simply call our emergency line and we'll be with you in under an hour of your initial call to fix all manners of problems, such as:
Boiler repairs and servicing
Burst pipes
Leaking plumbing
Blocked toilets and other fixtures
Cold showers
Faulty heating
Gas repairs and installation
Fault finding
If you have a problem that requires our immediate attention, then please don't hesitate to contact us; the problem will only get worse or simply persist. Get in touch with Blockbusters today to arrange a visit from our friendly and knowledgeable team to attend to your plumbing emergencies without delay.
Gas Safe Registered Emergency Plumbers in Chichester
As our number one priority is your safety, all of our expert plumbers, gas, and heating engineers at Blockbusters are fully registered on the Gas Safe Register.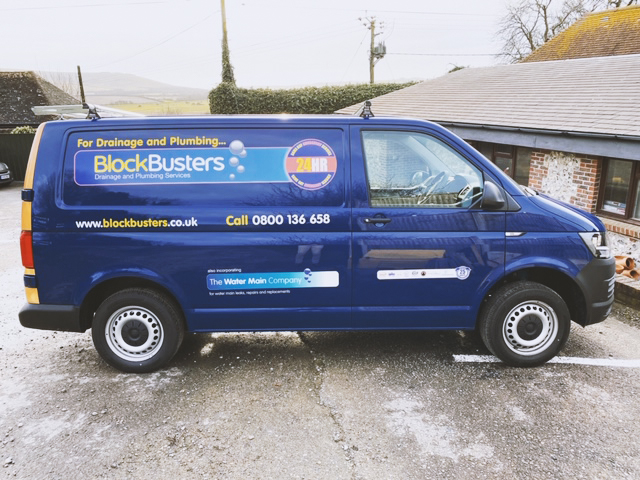 If you didn't know, The Gas Safe Register has very tight measures set in place that ensure all of those that are on the registered list are fully qualified and competent in the handling of all gas-related issues in your home. If you find that another company isn't Gas-Safe Registered, we highly advise against using them as they are not guaranteed to be fully qualified in working with this dangerous equipment.
The Gas Safe Register means that all of our plumbers and gas engineers employed by Blockbusters are fully equipped with the relevant knowledge to completely handle any plumbing or gas-related issue they may face.
Plumbing Repairs and Services from Emergency Plumbers in Chichester
Here at Blockbusters, our expert plumbing engineers are able to cover the entirety of Chichester, as well as other areas in West Sussex, including Arundel, Crawley, Bognor Regis, Horsham, Worthing, and more.
If you're in need of an emergency plumber in Chichester, our experts are able to repair and service the most available boilers and plumbing systems to ensure that all issues are resolved. We are also careful in the prevention of any further problems, meaning that your boiler and plumbing will be as good as new after a quality servicing from Blockbusters.
If during our inspection, we discover an issue that could be dangerous or negatively impact your quality of life, our gas-safe registered plumbers can investigate the situation and give you their diagnosis and plan of action of how to tackle the situation.
Concerns relating to busted or leaking pipes, an incorrectly functioning central heating system, faulty shower heaters, or the installation of new faucets and pipes, our expert team of reliable plumbers can help – ensuring that everything is installed and prepared correctly with their years of experience.
If you have any worries or concerns about how your fragile equipment is being handled, you can rest assured knowing that our engineers always carry their Gas Safe Register ID card which indicates that they are verified to perform this type of work in a safe and efficient manner.
Services for Radiators and Central Heating in Chichester
If you're in need of expert plumbing and heating engineers in Chichester, the professionals at Blockbusters can provide quality services to get your central heating system back to good working order. From servicing, repairs, installation, and general maintenance, our experts have over 30 years of experience in bringing your old boiler and plumbing system back to life. Simply give our friendly customer service team a call, or get in touch regarding an emergency, and we can be with you as soon as possible.
If you're experiencing problems with your gas-related equipment or your water systems and need an urgent response, the emergency plumbers at Blockbusters can offer same-day services for these emergency situations. Due to the danger involved with faulty gas equipment, we aim to prevent casualties and dangerous situations with our super-fast response times.
Your safety is our number one priority, and we fully understand the potential risks involved with heating appliances and water systems; so we aim to be with you at least the same day as your call so that you won't have to wait around in a dangerous area for an appointment.
For emergency plumbers in Chichester, contact us now.
Need Emergency Plumbers in Chichester? Contact us Now
If you're experiencing problems with any of your gas-enabled appliances, or issues with leaky or burst plumbing, waiting around to contact a professional will only make the problem worse – or even dangerous for your household.
Rather than letting this happen, get in touch with the emergency plumbers at Blockbusters. We're fully Gas Safe certified with over 30 years of experience in this industry. So if you find that you have an issue with these appliances, even in the middle of the night, get in touch with us so we can protect you from a potentially dangerous situation.
Get in touch with Blockbusters today. 
Contact the team