For Emergency Plumbers in Burgess Hill, Call BlockBusters Today.
What is an emergency plumber?
Sometimes when you have an issue with your drains or plumbing, it's not urgent. Perhaps your sinks are just draining slowly, or there's something that looks a bit suspicious. On other occasions, you might have a leak, a burst pipe or a serious blockage that requires attention right away – for this you need an emergency plumber who can be with you quickly to resolve any issues and get everything back to normal as soon as possible.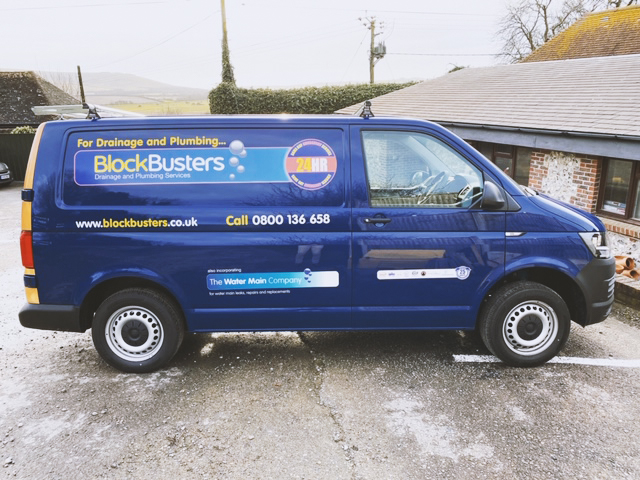 Do plumbers work weekends?
Here at BlockBusters we have a 24-hour emergency call-out service, to help with all types of plumbing and drainage problems. We understand there is no convenient time for a plumbing problem, so we aim to be with you as quickly as possible – even on a weekend. We have plumbing and drainage experts based across Sussex, Kent, Hampshire and Surrey who can be with you at any time of the day or night if needed.
Who is responsible for blocked drains?
If there is a blocked drain on your property, you are responsible for having it cleared. In fact you are responsible for all maintenance when it comes to the drains within the boundary of your property. This can sound like a terrifying responsibility, but here at BlockBusters we aim to make it as easy as possible. Our friendly, reliable and experienced team can investigate and explain the problem to you before talking you through your options. We can use a CCTV drainage survey to inspect the drains on your property, and locate any leaks, blockages or other concerns.
How much is an emergency plumber?
The charge for an emergency plumber will depend on what work is required. Here at BlockBusters we have no call-out fee, and promise there will be no other hidden charges. We can provide a full quotation if required, with no obligation.
Call us now or get in touch with us if you have any questions.
Contact the team