For blocked drains or emergency plumbing in Brighton and Hove, BN1 and surrounding areas, BlockBusters can flush out the problem: 01273 936610 or 0800 136 658
24-Hour Rapid Response Emergency Plumbers in Bromley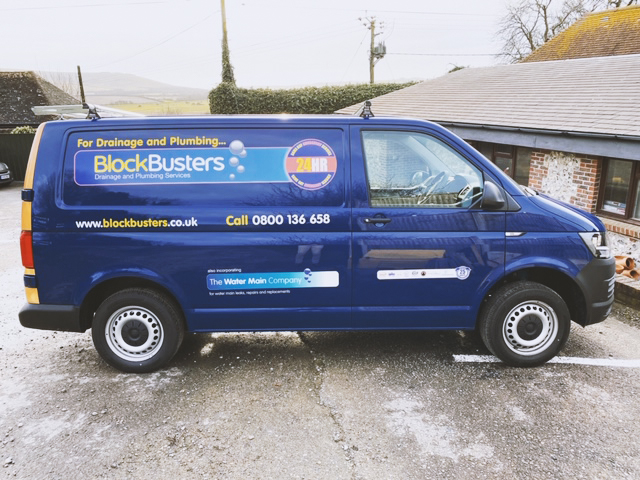 Are you experiencing a plumbing crisis and are in need of an emergency plumber in Bromley, Kent? We operate our professional emergency plumbing services 24 hours a day, 365 days a year, meaning that, whether you're dealing with burst pipes in the middle of the night or an overflowing drain during the day; we can be with you within the hour to provide efficient and effective solutions.
Our rapid response team has decades of experience fixing a wide range of drainage and plumbing issues throughout Bromley and the surrounding areas. Not only this, but we have no call-out charges and no-obligation repair quotes for your convenience.
From commercial to domestic plumbing issues, our emergency plumbers in Bromley will be able to help. Call us now for a same-day call-out to your property and get your plumbing emergencies resolved.
Services Offered by Our Bromley Emergency Plumbers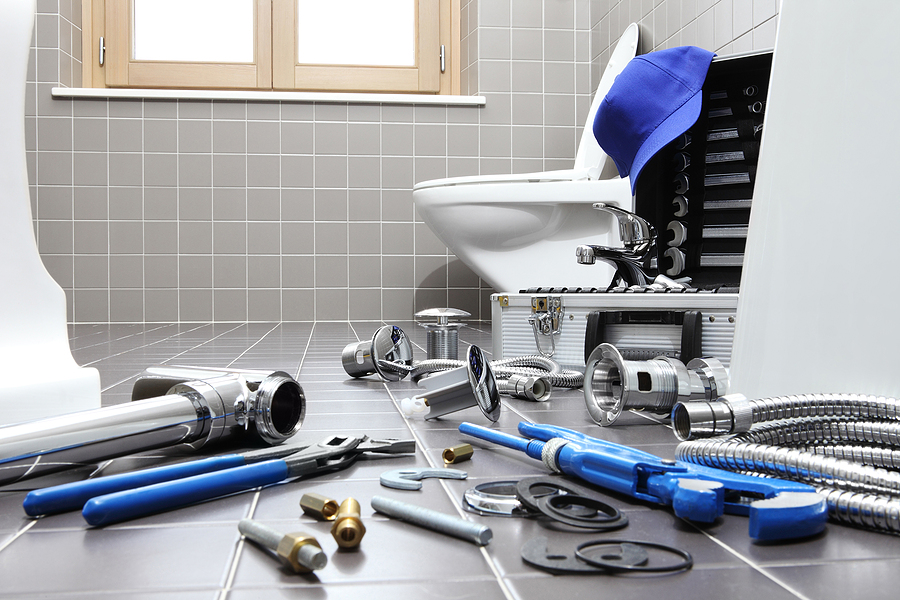 Our fully qualified team has decades of experience providing emergency plumbing services in Bromley, West Wickham, and their surrounding areas. We've seen it all, from overflowing toilets, burst pipes causing a flood, to blocked drains, our team are able to provide 24-hour rapid response emergency plumbing repairs to solve any plumbing and heating situation. This includes, but is not limited to:
Tree root ingress causing poor wastewater flow
Disjointed pipes causing drains to overflow
Boiler repairs from expert heating engineers registered in England
Collapsed or broken drains
CCTV drain surveys to discover the root cause of a problem
And so much more
Whatever emergency your heating or plumbing system is facing, our rapid response emergency plumbers in Bromley come fully equipped with the tools that allow them to solve the problem within one visit. Don't wait around for the problem to fix itself, it'll only get worse and create a more severe problem that'll be more costly to repair.
Call for an emergency plumber now.
How Fast Can Our Emergency Plumbers in Bromley Get to You?
We have a fleet of vans available to attend plumbing emergencies across Bromley around the clock – meaning that our emergency plumbers can get to you within an hour at any time of day or night.
This is possible because of the advanced GPS technology our vans are equipped with, which are also linked with our office. The in-office team can monitor traffic and allocate the fastest route for our rapid response plumbers to take whilst also tracking the exact whereabouts of each van to assign the most appropriate emergency plumber to your emergency as quickly as possible.
We have a proven track record of providing highly professional, effective, and efficient fixes to various plumbing emergencies in as little as a day.
The Best & Most Trusted Emergency Plumbers in Bromley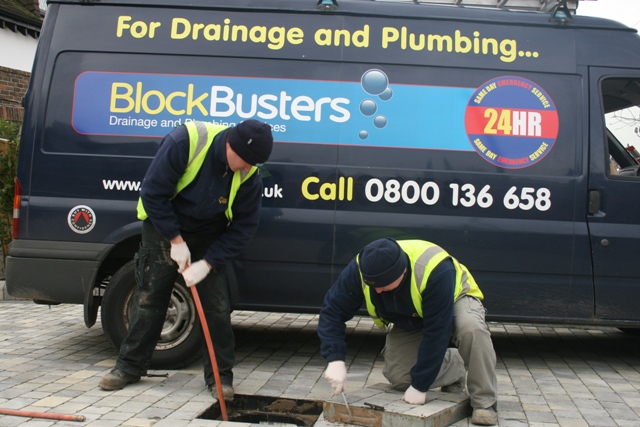 We believe in providing the best customer service possible for our clients in Bromley, Kent, and the wider surrounding areas. We're dedicated to being open and honest about the extent of the repair work your emergency will require and the root cause of your issues, whilst also being as transparent as possible about the potential cost you'll incur for repairs.
We ensure that each and every one of our emergency plumbers serving Bromley is fully trained in the latest legislation, techniques, and everything else related to their profession so that they are able to provide the best possible services to our clients 100% of the time.
Looking for the best emergency plumbers in Bromley? Make sure to call the Trading Standards-approved drainage company with an exceptional track record.
How to Prevent Plumbing Emergencies from Occurring
It goes without saying that, when it comes to heating and plumbing systems, prevention is the key to avoiding any nasty and costly emergencies from arising. Interested in the steps you can take to prevent future plumbing emergencies from happening on your property? Take a look at our expert advice on how to avoid blocked drains.
If you've got a particularly difficult drainage emergency that can't be seen with the naked eye, we're able to use state-of-the-art CCTV drain surveys that allow us to identify the root cause of the problem at hand. This method allows us to peer deep into your drainage system with the use of a high-tech camera that transmits a live feed to our screens – allowing us to literally see what is causing the problem we're dealing with. This method enables us to give extremely accurate quotes on any necessary repair work. These quotes will always be free and have no obligation.
We also offer drain lining and sewer pipe repair and lining services that are also effective methods of preventing drainage and plumbing issues from happening.
---
Call Now for Rapid Response Emergency Plumbers in Bromley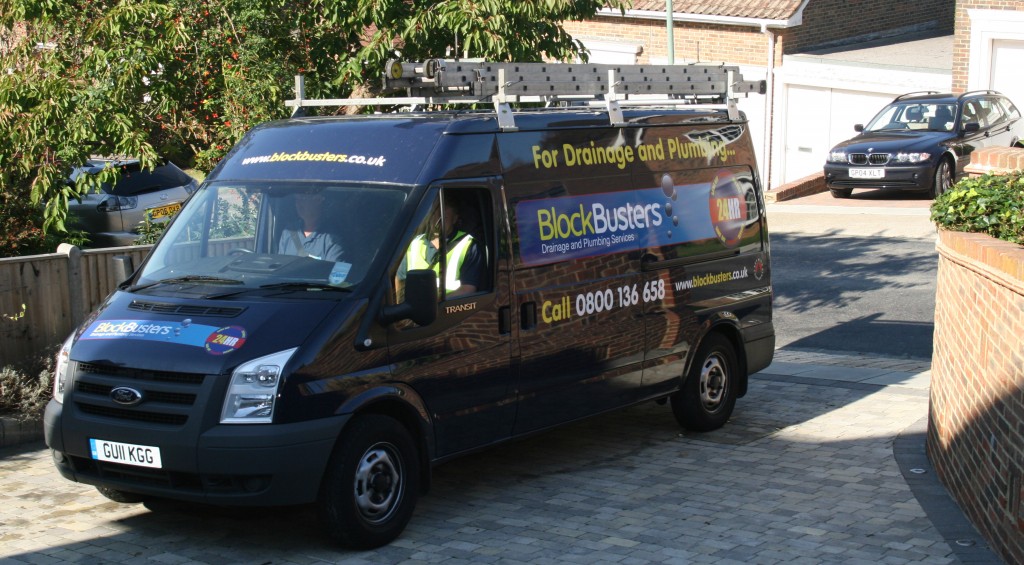 Here at Blockbusters, we specialise in the expert fixes you need when you're in the midst of drainage, plumbing, or central heating emergency. You can rely on our emergency plumbers in your time of need, so, whether you require a rapid response emergency plumber to visit your property in the middle of the night or you've sprung a leak during the day, our team provides professional and efficient services that get the problem solved.
Call our team now to get an emergency plumber to your property in Bromley
Contact the team
Almost 100%
of estimates
are accurate
Established
for over
30 years
Contact the team
We don't often think about the drains in and around our homes until they become blocked and we need drain clearance services. Unfortunately, when we do have blocked drains the first time we think about our drains is in a potential emergency situation, with waste water backing up into our home or garden. Luckily we have a team of emergency plumbers on standby and ready to help.
We know that plumbing and drainage issues always happen at the most inconvenient time – mainly because there is no convenient time to have blocked drains! Our emergency 24-hour callout is only ever a phone call away and our local team of emergency plumbers will be on hand quickly to help with drain clearance and drain repairs.
We provide free, no obligation quotes for work, and pride ourselves on our estimates being correct in 99% of cases. We won't sting you with hidden charges and will always be transparent and honest in our work and charging structure.
For blocked drains in Bexhill on Sea, call Blockbusters today on 0800 068 9282