For blocked drains or emergency plumbing in Brighton and Hove, BN1 and surrounding areas, BlockBusters can flush out the problem: 01273 936610 or 0800 136 658
Professional Septic Tank Installation Services in Brighton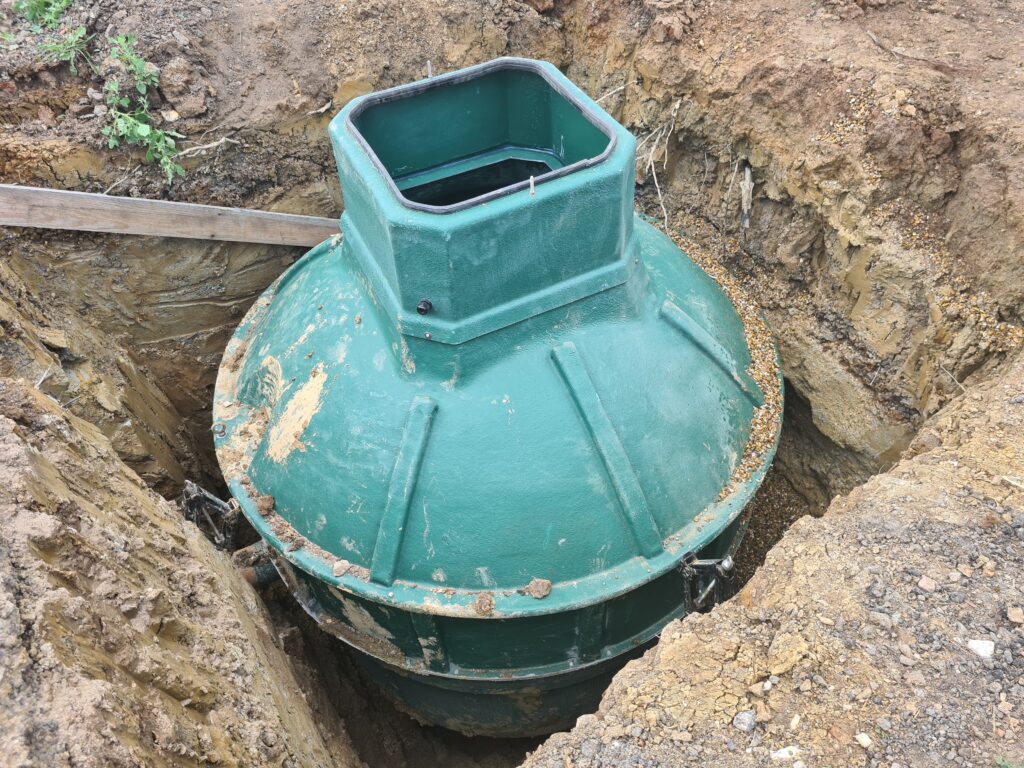 Septic tanks are integral to your waste system, whether for your home or business in Brighton. Providing primary treatment and disposal of liquid waste, septic tanks are low-maintenance installations which use proven technology and natural processes to treat waste from household plumbing. Inaccurate installation of a septic tank on your property can risk your surrounding land and cause sewage to create backups in toilets and sinks.
All septic tank systems must meet general rules, as it is vital that the installation of your septic tank does not impact the local environment, which is far less likely when installed professionally. BlockBusters provide comprehensive repair, maintenance and installation of septic tank services to any Brighton property.
Free Upgrades for Septic Tanks
"
Problem with your septic tank? Get it upgraded to a sewage treatment system – all for free! It's covered by insurers and can save you thousands, so contact us to find out more. With over 20 years of industry experience, our professional drainage engineers and septic tank experts at Blockbusters are able to provide the most efficient, cost-effective onsite septic tank inspections and installations in Brighton.
If you are looking for a minimally invasive and reliable installation of a septic tank for any commercial or domestic property in Brighton, speak to our engineers for repairs, replacements and installations today.
BlockBuster Services Available in Brighton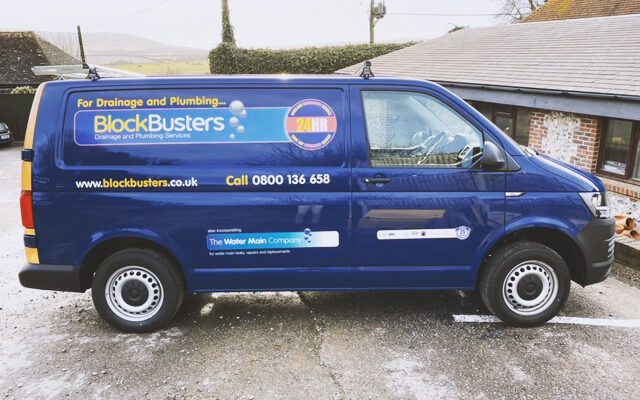 Our septic tank experts specialise in septic tank maintenance and installation across Brighton, giving you confidence in your sewage treatment solution. BlockBusters can provide a range of septic tank services across Brighton. The services that we offer to all properties are:
Replacement of septic tank units
Unblocking and emptying septic tanks

Septic tank surveys and inspections

Cleaning septic tanks

Repairing and maintaining septic tanks
If you are looking to install a septic tank on your property, or if you are in need of a replacement or repair service, our experts will be happy to help. If you are unsure if your septic tank has developed a problem, or if something needs fixing, we are able to service your existing septic tank and accurately diagnose the problem in order to fix it. If you require a call-out, our expert engineers are able to visit free of charge.
The Benefits of a Septic Tank Installation in Brighton
Our sewage treatment solutions are tailored to your and your property's needs. If your house or business is not connected to the main sewer line, it is likely that you will require a septic tank installation. There is a range of benefits to installing a septic tank on your property in Brighton:
Septic tank installations allow you to move to more rural areas
Your property tax will be reduced as you will no longer be connected to a municipal sewer system
Septic tanks are an environmentally friendly method to remove wastewater from your property
BlockBuster septic tank installations have a general lifespan of 40 years
If you are in need of a septic tank installation our expert engineers are able to install your draining system to work effectively and immediately to ensure that your property is ready to treat and collect wastewater.
How Does a Septic Tank Work?
A septic tank is built to digest organic matter and separate oils and solids from the wastewater collected from your property. A septic tank comprises an inlet and outlet pipe used to transport water waste from the house and collect it in the septic tank to be separated and spread evenly between soil and watercourses.
The first layer of a septic tank is where the oils and grease float above the rest of the waste. Often commonly referred to as "scum". The second layer contains the wastewater. The third and bottom layer consists of particles that are heavier than water and therefore do not float, forming a layer of "sludge".
Bacteria within the tank break down the solid waste, allowing the liquids to flow easier and drain away. The residue that remains at the bottom of the tank after this process is what needs to be routinely removed as a part of septic tank maintenance.
BlockBusters Septic Tank Installation in Brighton
If you require a newly installed septic tank, maintenance or cleaning of your septic tank, BlockBusters offers the services and expertise necessary to ensure that your tank is professionally installed and remains clean. Our services involve our fully trained experts using state-of-the-art equipment to provide you with the best septic tank installation in Brighton.
BlockBusters are an accredited and reliable company with decades of experience. Our experts are available to talk through the installation and maintenance of your septic tank with the promise of top-of-the-line services and competitive prices.
We are able to get the job done with little disruption and excellent results. Call our team today to book your septic tank installation in Brighton.
Contact the team