For blocked drains or emergency plumbing in Brighton and Hove, BN1 and surrounding areas, BlockBusters can flush out the problem: 01273 936610 or 0800 136 658
Contact Us for Emergency Plumbers in Brighton – 24 Hour Service
For all plumbing-related problems, contact BlockBusters for emergency plumbers in Brighton and the surrounding areas. Our plumbing engineers provide 24-hour call-out services that guarantee fast and efficient plumbing solutions for both domestic and commercial properties.
We are able to provide onsite solutions to the following plumbing problems:
Fault finding and solutions for blocked drains
Drain repair (burst, cracked and generally faulty pipes)
CCTV drain surveys
Drain lining
Shower fittings and repairs
Kitchen sink fittings and repairs
Routine maintenance and repair
Having a blocked drain, regardless of the cause., can result in several problems concerning both your property's drainage, heating and even your health. Do not leave a blocked drain thinking it will disappear on its own. If traditional methods such as plunging and drain snaking do not work, it's likely the problem requires professional intervention.
For fast, safe and approved emergency plumbers in Brighton, contact BlockBusters now.
Same day emergency services in Brighton
How to Tell if You Have a Blocked Drain
There are a few ways you can tell if your drains are blocked and require an emergency plumber in Brighton and Hove. The main reasons are as follows:
Unpleasant odours coming from drain
One of the most common ways you can detect a blocked drain is from smells emanating from problem areas. Blockages of fat, food and general debris can cause horrendous smells to form when left for long periods.
If you notice your sink, toilet, shower or bath is slowly draining, this is also a sign of a blocked drain. The reason it's draining slowly is likely because it has to navigate the blockage
One of the best and still, most effective ways to detect a blockage is to flush your toilet and keep an eye on the water level. If the level rises higher than normal, you may have a blockage. If it rises to the point where it may overflow, it's likely you have a serious problem with your drainage and will require an emergency plumber in Brighton and Hove.
Gurgling sounds predominantly emanate from sinks when you have blocked drains. This could be a sign that you have a blockage or at least trapped air in the drain.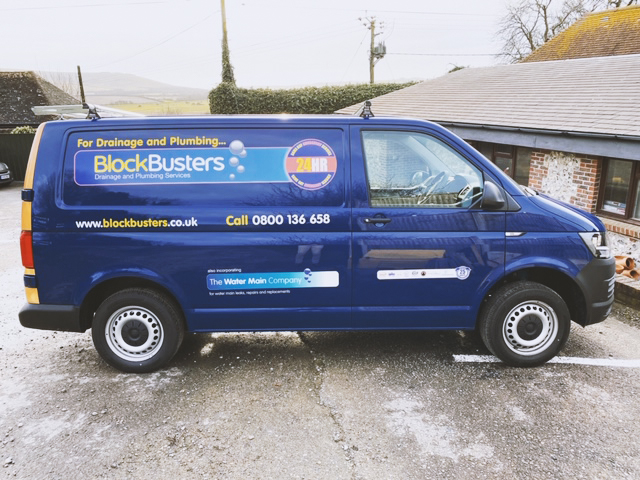 The 3 Most Common Reasons You Might Need to Call an Emergency Plumber in Brighton Or Hove:
Burst pipes in Brighton and Hove
Burst water pipes are a definite reason to call an emergency plumber. Pipes usually burst in cold weather and sub-zero conditions cause the water in the pipes to freeze, and the ice can expand to the point where it cracks the pipe. Once the water begins to defrost, it can end up dripping or even spraying out of the hole created by the ice. This can result in several problems, including damp, mould, faulty water and heating systems and general degradation to the property.
You might notice a burst pipe by a tell-tale puddle on the floor somewhere, or there could be water seeping through a wall in your home. Another sign there's a problem could be that you turn on the tap and no water comes out.
If you have a burst pipe:
The first thing to do is to find the stopcock and switch off the main water supply. In most homes, this is under the kitchen sink and looks like a tap. Turn it in a clockwise direction to stop the flow of water.
The second thing to do is to call an emergency plumber, which is where we can help.
Blocked drains in Brighton and Hove
The drainage network around your home is a series of pipes that uses gravity to draw waste liquid away from the home and into the main sewer. Problems arise when things other than liquid go down the drains. This can be fat from cooking, baby wipes, hair, or even toys children have pushed into overflow pipes.
You might think that one baby wipe or the hair from your morning shower couldn't possibly clog a whole drain but actually, these things get stuck together with soap scum and fats from cooking, perhaps tiny food particles that have been washed down the sink. This creates a sticky lump that can slow water and eventually stop it from flowing at all.
If you have a blocked drain:
If your drains are blocked, stop using the water supply in your home immediately or you could soon face a messy flood. Call an emergency plumber in Brighton to get the blockage cleared. Here at BlockBusters, we use high-pressure water jets to blast away blockages. If you have a persistent blockage that keeps recurring, we can use a CCTV drain survey to see exactly what is causing the problem. It could be that a tree root has grown into a drainage pipe, and debris is regularly becoming stuck to this.
Blocked toilets in Brighton and Hove
A blocked toilet can be a real nightmare, no matter when it occurs. This can often be caused by too much toilet roll being flushed down the toilet, but just like with a blocked drain, there could also be a persistent partial blockage causing your toilet to block time and again.
If you have a blocked toilet:
There are plenty of DIY options for unblocking a toilet that you could try, and some of these may work on occasion. It's often best to call in the experts though to ensure your toilet is well and truly unblocked, and the problem won't just come back in a couple of days or weeks.
For 24-Hour Emergency Plumbers in Brighton, Contact BlockBusters Now
For customers looking for emergency plumber services in Brighton and Hove, BlockBusters offers same day services to take care of your drainage and plumbing problems. Do not leave blocked drains to fester, as this will only cause the blockage to grow and cause further damage to your pipes.
For any support, advice or onsite solutions regarding blocked drains or any drainage problems in Brighton and Hove, contact BlockBusters today.
Get in touch with our 24-hour emergency plumbers in Brighton and Hove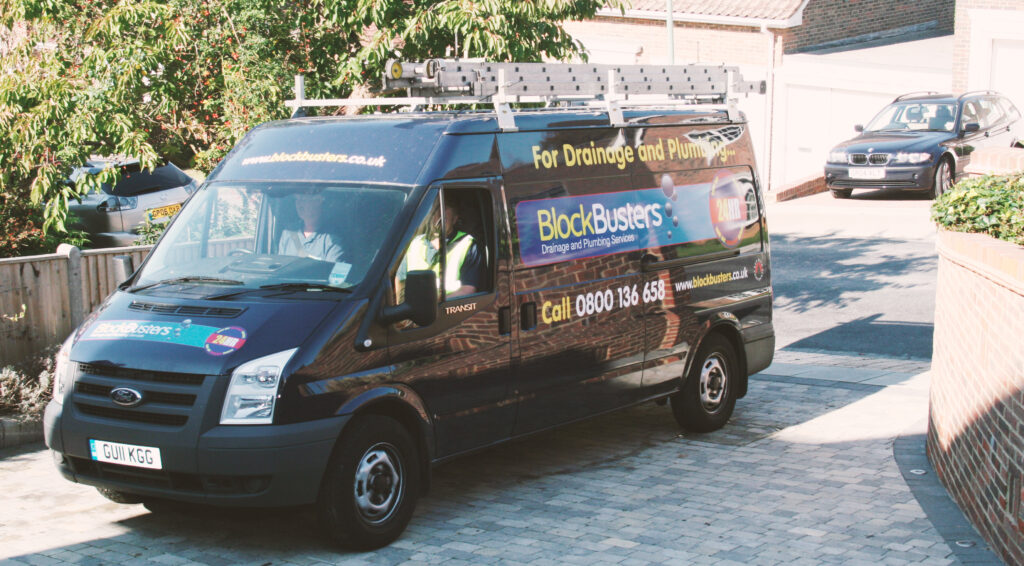 FAQs
What's the difference between plumbing and drainage?
Both plumbing and drainage are regularly confused, but the key point to remember is that drainage is the water waste flowing away from your property, whereas plumbing is the water coming in.
For example, if your toilet won't flush its plumbing and if it's blocked, it's drainage.
What is a home plumbing system?
In layman's terms, plumbing is essentially the system that governs all your pipes, tanks and fittings; all of which are required to safely transport water around your property.
Contact the team