For blocked drains or emergency plumbing in Brighton and Hove, BN1 and surrounding areas, BlockBusters can flush out the problem: 01273 936610 or 0800 136 658
Fast & Efficient CCTV Drain Surveys in Brighton and Hove
We provide fast and effective drain surveys in Brighton and Hove that make it simple for us to find the causes of problems in your pipework. Our drain surveys are available at the lowest possible price and offer fast effective results.
By choosing us for your CCTV drain survey you will get the following benefits of using our services:
Fast work, a drain survey for a three-bedroom property will only take about 2 hours to complete
Free surveys, we strive to keep costs as low as we can and you will get the actual survey for free – we will then suggest a solution to your problem
Footage for insurance claims, which is to the highest standard and demonstrates the nature of the problem
Our services are perfect for people in Brighton and Hove, as we have the local knowledge and experience that many other providers of drain surveys fail to deliver, such as working on listed and protected buildings.
Book your CCTV drain survey in Brighton and Hove today.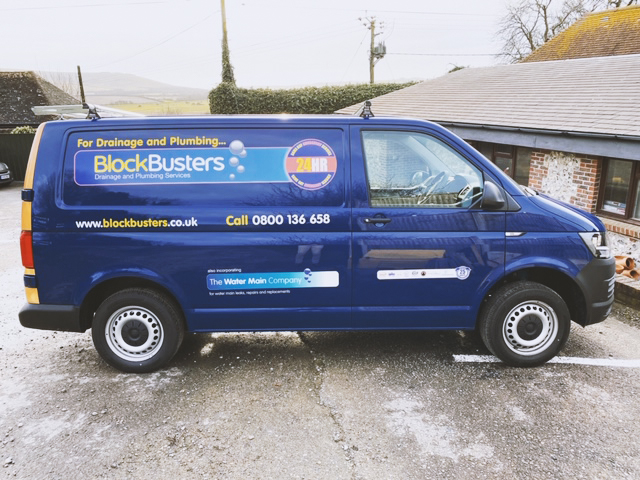 Why You Need Our CCTV Drain Surveys
Our experienced team provides the best CCTV drain surveys in Brighton with effective outcomes, developed from our quality work in the city since 1989. You can benefit from our professional service and reliable engineers who deliver exceptional customer service.
Using our services means you get the following benefits of our CCTV drain surveys:
Top-class equipment: We use the best winches, cables and CCTV cameras to make sure that we always get the clearest pictures of any leaks or breakages in the pipes. Our tools enable us to carefully inspect every area of your drains.
Skilful problem solving: With the best tools and most talented engineers we can precisely diagnose the problem. Once the survey is complete we will be able to recommend the best solutions to fix your drainage issues permanently.
No disruption: Loud noises and excessive works can cause many annoying issues. There is very little disruption when you choose our drain survey services, as we sensitively carry out our work and can deliver the fastest possible results.
Cost-effective pricing: As we use the best tools and carry out our work quickly we can provide cost-effective surveys and always offer the best prices on potential solutions. Included in this price is a report and footage of the drains.
The best footage: There is nothing more irritating than unclear footage that is unsuitable for insurance claims. However, the footage we take is lit by bright LEDs and our team are experts in using the equipment for the clearest picture.
If you have a new property we can inspect the drains for potential problems right away and suggest the best maintenance or repair options. You can easily check for issues that suggest a problem might arise further down the line and carry out pre-emptive repairs such as drain lining or replacing broken pipes.
As industry-leading providers of quality work we generate a lot of positive reviews on leading independent trade sites and are Which? Trusted Traders. Feel free to browse our Checkatrade reviews for more information on what people have to say about their experiences with us. One very happy person has the following to say:
"The whole experience was great. We got someone the same day. They called ahead of arrival. Callum who came was great. Very polite and efficient and resolved the issue promptly. Very reasonable for the work done." – Anonymous
We guarantee low costs at all times in our services and offer the extra benefit of no call out charges. Our comprehensive services are available throughout the southeast of the UK and we can provide emergency support for issues such as blocked drains and other plumbing or drainage issues.
Get a Professional CCTV Drain Survey in Brighton
The services we provide are of the highest quality and we always operate with a customer-centric approach of professionalism and reliability. Whether you have a residential or commercial property we can provide an effective outcome.
Our services are available throughout the Brighton and Hove area and many other locations. You can take advantage of our skills and get the best CCTV surveys, as well as many other services – simply get in touch with us and arrange your survey today.
Contact the team