For blocked drains or emergency plumbing in Brighton and Hove, BN1 and surrounding areas, BlockBusters can flush out the problem: 01273 936610 or 0800 136 658
Fast & Effective Burst Water Mains Services from BlockBusters
Our team of plumbing and drainage engineers are on hand to provide emergency callout services for burst water mains in Brighton. Our engineers are available around the clock and will swiftly fix the burst water main as well as determine the cause.
Regardless of the cause, whether it's corrosion, tree root ingression or previously poor installation, burst water mains can cause serious flooding problems that can cost a small fortune to fix. In the event of a burst water main in Brighton, we can have engineers sent out to fix it on the very same day.
We are able to offer the following services to get water mains in Brighton back up and running:
Burst water main repair
CCTV surveys
Water moling
Emergency plumbing and lining
Leak detection
Our engineers are fully operational throughout the adverse weather conditions and can attend any domestic or commercial property in Brighton and Hove.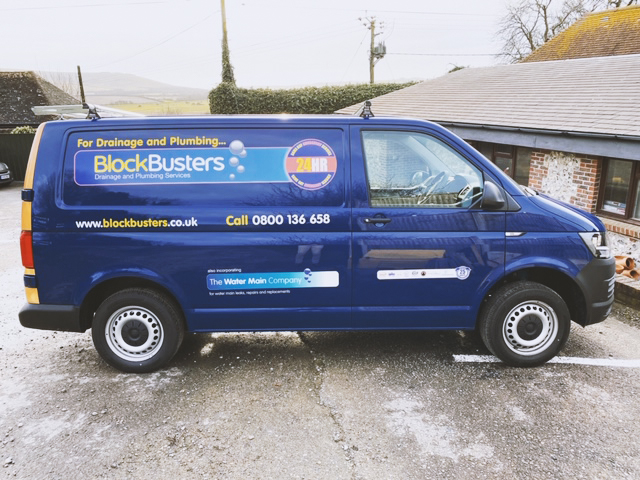 How We Fix Burst Water Mains in Brighton
Upon finding your burst water main, you will need to swiftly address and repair the leak, before flooding occurs. Our engineers make light work of such problems and guarantee a fast and non-invasive solution through moling and other techniques. This allows us to locate and repair your burst water mains without needing to excavate your land.
What Happens After the Water Main is Fixed
After we have fixed your water main, we will need to re-pressurise the mains, which is sometimes known as "recharging". This has to be carried out carefully to ensure no further damage is done to the mains. How long this takes depends on the size of the water main, with times taking between one to two hours. During this time, it's not uncommon for your water pressure to drop, but this is only temporary.
It's not uncommon for the sediment to be disturbed during this process, so you may see your water return a different colour, typically orange or brown. However, this only occurs for a short time after the water is back on. To fix this, simply let the taps run for a few minutes.
Once this is finished, then we will begin the reinstatement of any land we have dug up (which is not usually a lot). Depending on the nature of the break, the location, and the extent of the damage, this can take between one and several days.
What Causes Water Mains to Break?
Water mains are located underground and are responsible for safely carrying water to your property. When water mains burst, it can cause flooding damage. It's not uncommon for water mains to become damaged due to a number of issues, including:
Pipe Age & Material
It's common knowledge that older pipes are more prone to corrosion. Many water mains across Brighton will still be made from cast iron, which is not as durable as the new PVC materials. Cast iron is also susceptible to changes in temperature and can cause them to morph and crack, leading to leaks and eventual flooding.
Changes in Water Pressure
If the water pressure in your pipes is too powerful or has recently been jetted (to clean them or remove a blockage), then this can cause bursts. Cast iron pipes are not designed to handle such pressure and can burst if the jetting and pressure is too powerful.
Excavation Work
Although there is now technology to find and identify where water mains are, sometimes accidents happen and engineers can rupture water mains. In this scenario, your pipes will need repairing swiftly, but this is usually dealt with then and there, and you may not even notice a change in your water at home or at work.
Contact a Specialist
There are plenty of reasons why a water main can break, but the impact remains the same — potentially devastating damage. When water mains break, you must act fast, so don't hesitate to contact us for reliable and successful repairs.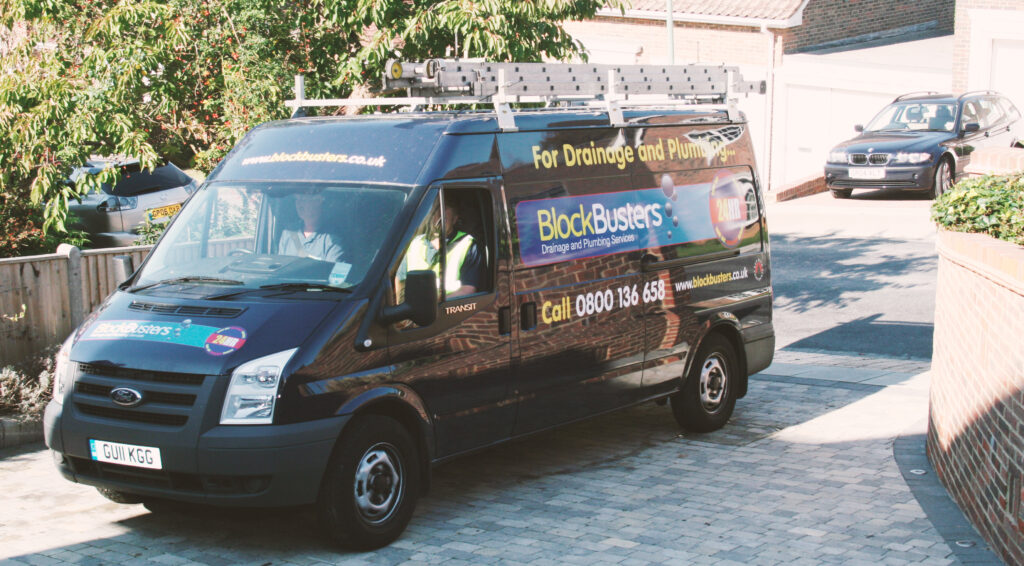 FAQs
Who is responsible for waterline breaks and repairs?
Homeowners are responsible for fixing and maintaining any pipework that is directly connected to your property. If you are looking to move into a new home or commercial property, be sure to have a professional assess the conditions of the pipework beforehand to ensure you aren't inheriting any problematic pipework. This can be alleviated through a CCTV drain survey.
Are there different types of water mains?
Yes, there are three different types of water mains. These are:
Distribution mains – this type of water main are smaller and are designed to carry water safely around local areas. These water mains are typically found in areas dominated by houses (cul de sacs)
Trunk Mains – this type of water main is responsible for transporting water around the entire region. In the UK, for example, these mains would transport water from Brighton to Hove. The water from these mains is usually stored in service reservoirs.
Supply pipes – supply pipes transfer water to individual properties and they rely on either trunk or distribution mains
Contact the team