For blocked drains or emergency plumbing in Brighton and Hove, BN1 and surrounding areas, BlockBusters can flush out the problem: 01273 936610 or 0800 136 658
Fix Your Blocked Drain in Brighton Now With Blockbusters
We can fix your blocked drains in the Brighton and Hove area reliably and in the fastest possible time. If you need emergency repairs, specialist drain jetting, cleaning and many other drain services we will find a lasting solution.
By choosing our services you will get the following advantages:
Access to a team with over 30 years of local experience
24/7 emergency support, 7 days a week
No call out charges
Knowledgeable personnel who can solve problems quickly and find the best fixes
There is no unblocking problem we cannot handle, whether you have a sink, toilet, shower or outside drain we will deliver a fast and effective solution with professional results.
Give us a call on 01273 936610 or 0800 136 658
Why We Are the Best Solution for Blocked Drains in Brighton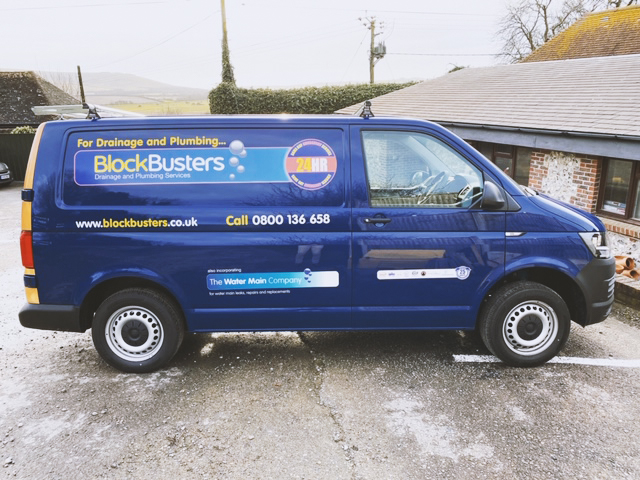 You will have the skills of a plumbing company that provides a range of services to the Brighton and Hove area. With many older and listed buildings in the local area, people often find it difficult to locate blockages and remove them, but we are specialists in removing blockages from protected buildings.
Our team has unblocked drains in more than half of the listed buildings in the city, so we are a company with exceptional local knowledge and expertise. We also work on many other buildings in Brighton and Hove, including schools and other locations where blocked drains require an effective emergency response.
Our drain clearance services always deliver impeccable results, but further benefits of choosing our services include the following:
Excellent efficiency: We line over 50 meters of broken drains per day, so in just 10 days we will cover a length longer than the Brighton Palace Pier. Our team has developed this experience over many years, having started operation in the Brighton and Hove area back in 1989.
Powerful tools: Our team uses the best equipment to fix blocked drains in Brighton. For particularly bad blockages we can offer drain jetting, which uses powerful streams of water. The jetters we use are so powerful that if we left them on for 5 days they could fill the entire Brighton Sealife Centre.
Full coverage: There is nothing more annoying than having an emergency only to find out there is no service in your area. We provide coverage across Brighton and Hove, including Blatchington, Hollingbury, Kemp Town, Moulsecoomb, Ovingdean, Patcham, Saltdean and Woodingdean.
You will get long-lasting drain clearance and a professional experience from our friendly and reliable team. Whether you require emergency drain jetting, pre-emptive drain lining or regular cleaning we will guarantee the best possible service.
How to Stop Your Drains from Blocking
The best way to remove the stress of blocked drains is to prevent them from happening in the first place, and we have some top tips that will help. To prevent blocked drains you can try the following strategies:
Sink strainers: Food waste and other rubbish can easily accumulate in the drain of a sink. By using a simple sink strainer you can catch all the waste and simply throw it in the bin. There are many rubber and metal designs.
Careful flushing: Sanitary pads, wet wipes (even the flushable types) and other unusual waste can all potentially block a drain. If you are careful about what you flush you are much less likely to experience a blockage.
Drain clearing: On outside drains, there is a potential for leaves, twigs and moss to creep into the area of the drain. This will give you a bit of a headache down the line, so make sure you do regular clearing.
If you have slow drainage there is a chance that you have a partial blockage, which can be an issue that commonly results from the use of chemicals and plungers that are unable to completely resolve a blockage.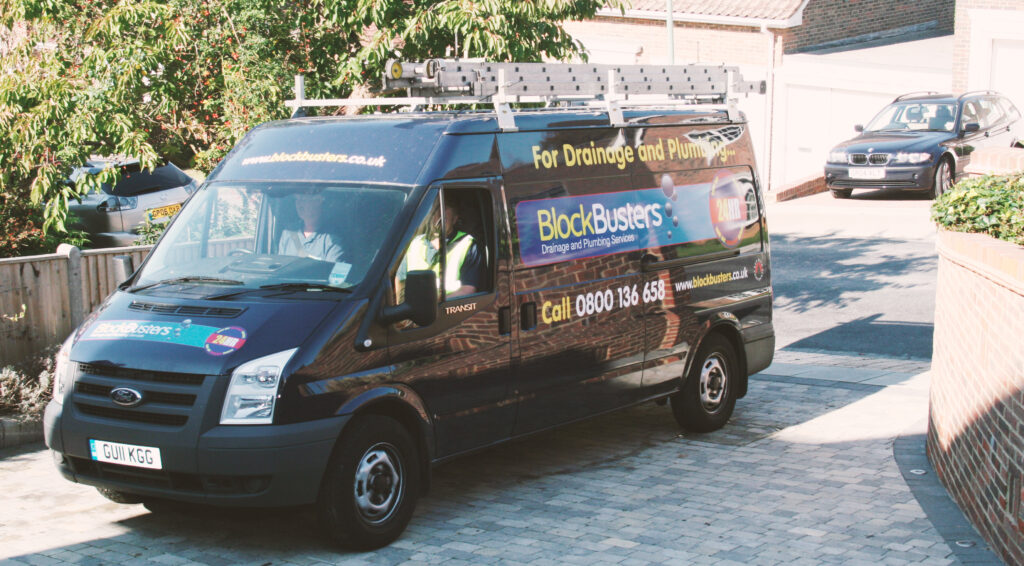 Call Us to Fix Your Blocked Drains in Brighton
We can alleviate the problems of blocked drains in Brighton and Hove, with first-class repairs and specialist unblocking techniques. Our services are available 24/7 so you can rely on us in an emergency.
As experts in providing a range of plumbing and drainage services, we can find the best solution and recommend strategies to prevent blocked drains from occurring. Get in touch with us today and we will unblock your drains in Brighton.
Contact the team