For blocked drains in Crawley, come to Blockbusters.
Blocked Drains in Bognor Regis ‒ Fast and Effective Services Carried Out by Experts
At BlockBusters, our team will be ready and waiting to help whenever you need an expert plumber to take care of your blocked drains in Bognor Regis. No matter what you need, from a simple drain cleaning and clearance to specialist drain jetting services, one of our engineers can be with you in no time at all to provide it.
Our team can even take a look to find out what the problem is if you're not sure, before they find the best solution to get it fixed.
We've got a great selection of benefits that'll be available to you when you choose our service as well:
Access to advice from a local team with over 30 years of experience in plumbing and drainage engineering
Round-the-clock support, 7 days a week
The best fixes available from an expert, problem-solving team
No call-out charges or fees on quotes and advice
Whether you need help with the pipes and drains of a commercial or domestic property, we're confident that we'll be able to get the system flowing again. Please don't hesitate to get in touch when you need stubborn blockages removed to get your property back to normal. We'll do everything we can to get rid of it in a single day, at a price that will stay friendly to your budget.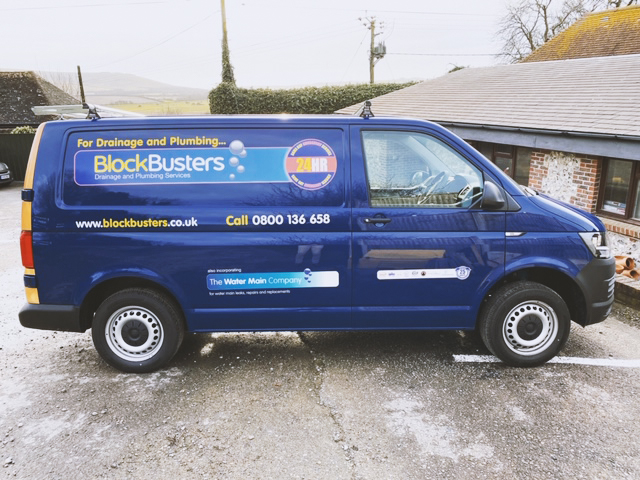 Choosing Us for Your Blocked Drains in Bognor Regis
By contacting us and booking a service for your drains, you'll be guaranteeing that fast, fully efficient work is undertaken on your system and that your drains will receive the best treatment for the problem they're experiencing. You'll also be getting a helping hand from a reliable, friendly team member who is dedicated to helping you out wherever possible.
They'll find the problem as quickly as possible and, depending on the size or severity of the blockage, they'll be able to come up with the solution for getting the drain unblocked again.
If the issue is far along your pipes and can't be seen from the openings of your drains, we might begin our work by carrying out a CCTV drain survey. This is a non-intrusive way of seeing the inside of your pipes and getting accurate footage without digging them up.
To do this, we'll use a winch and a cable with attached CCTV equipment to get the video and images we need. From this, we'll be able to find the cause of the problem, no matter where it is in your system, and come up with a professional solution to get it sorted out again in a shorter amount of time.
Our Other Services in Bognor Regis
Alongside drain unblocking, cleaning, and clearance services, we've also got a number of other services that we can provide for any commercial or domestic property:
Drain repair
Services for septic tanks and other private systems
Routine maintenance and repair services (particularly commercial properties)
Drain insurance mediation
House surveys and drain mapping
Kitchen sink fittings and repairs
Shower fittings and repairs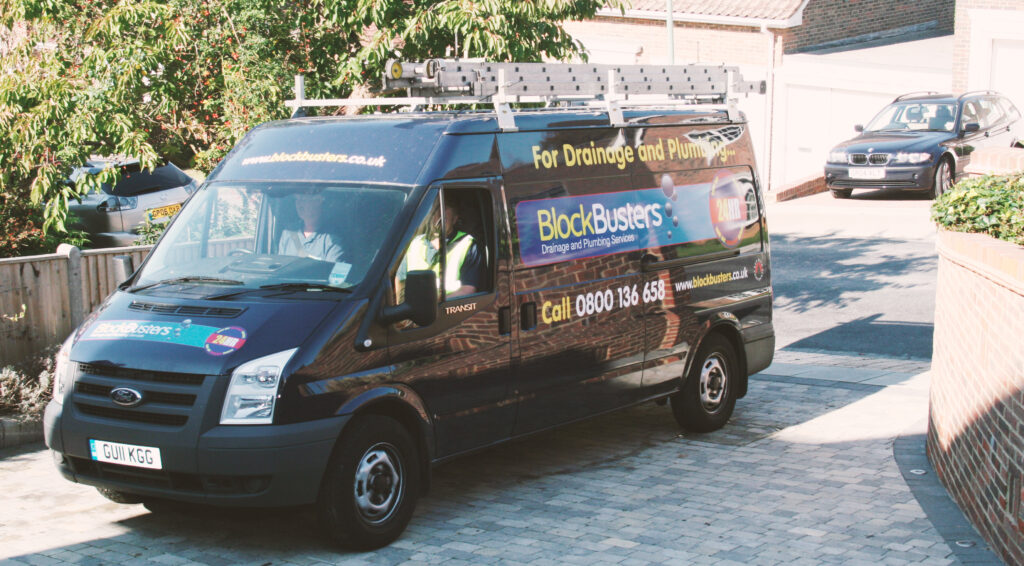 Stopping Your Drains from Becoming Blocked Up
There are a few things you can do around your property to keep drains and pipes from becoming blocked up before it becomes an issue. Trying some of these things around your property in Bognor Regis may save you time, money, and stress that is often caused by having blocked drains:
Carrying out regular drain cleaning and clearance: we'd particularly recommend this for outside drains, as they can easily be blocked up with mud, leaves, and silt before property owners realise there's a problem. By making sure they're cleaned out on a regular basis, you're more likely to save yourself the trouble.
Using strainers in sinks and showers: by catching food in your kitchen sink and hair and soap scum in your shower, you'll be ensuring that less of these things are going down your drains and clogging them up. All the caught debris can be put in the bin.
Being careful with what gets flushed: By making sure that only toilet paper and human waste goes down the toilet, you'll be helping to keep your system free of blockages. Sanitary pads, tampons, nappies, and wet wipes, along with other hygiene products, should all be put in the bin instead.
Get in Touch with Us to Clear Blocked Drains in Bognor Regis
If you've been having issues with a blocked drain somewhere around your home or business, get in touch with our engineers here at BlockBusters. We're on call 24 hours a day and we can have one of our experts sent to your property in Bognor Regis whenever you need our services most.
Whether you've got a blocked sink, shower, or toilet, we'll have the tools and skills necessary to get it flowing again. So, please don't wait to see if it will clear by itself ‒ we can take care of it far sooner.
FAQs
Am I responsible for blocked or burst water mains?
You're only responsible for blocked or burst pipes that are found within the boundaries of your property. Because water mains are found outside of this, usually under the main road, you won't be responsible for getting them unblocked or repaired. This will be up to your local water company.
If you've found a problem with your water mains, you'll need to report this to your local water company so they can send someone out to take care of it. This can usually be done online in a matter of minutes.
Why do my drains keep becoming blocked?
If you find yourself continuously unblocking your drains to keep them flowing, there's a chance that the blockage isn't being fully cleared out every time. This means the problem will build back up again by itself whenever something that isn't water is flushed down it. This is why it's important to make sure all the blockage is cleared whenever you have your drains cleaned.
On some occasions, there may also be problems with the pipes themselves that need fixing if you want them to flow properly. This includes sunken sections of the pipes, parts that have accidentally been installed backwards, or even too-narrow sections that shouldn't have been installed. These problems may result in you having to replace the pipes.
Contact the team