Septic Tank Basingstoke Services – Installation & Repair
Septic tanks in Basingstoke, whether they're serving a commercial or domestic property, will require routine maintenance, repair and installation to ensure the safe running of your property's drainage systems. Our team at BlockBusters have over 20 years of experience in the drainage industry and are able to provide on-site, fast and affordable septic tank services in Basingstoke.
Our drainage engineers will be able to offer the following essential services:
Attend emergency call-outs
Repair septic tanks
Clean septic tanks
Or install brand new septic tanks in Basingstoke
Free Upgrades for Septic Tanks
"
Problem with your septic tank? Get it upgraded to a sewage treatment system – all for free! It's covered by insurers and can save you thousands, so contact us to find out more. By no means should you ever attempt to undertake any septic tank duties yourself. Septic tanks require professional intervention from qualified drainage engineers to ensure any problems and requirements are dealt with effectively. Attempting to address the problem yourself could pose risks to your health and safety, so under no circumstances are you to perform any septic tank duties unless you hold the appropriate qualifications or experience.
For septic tank services in Basingstoke that guarantee swift servicing and around the clock solutions, get in touch with BlockBusters today.
What are the main septic tank regulations?
The Environment Agency set out that septic tanks and cesspits must meet:
No foul water to discharge to ditch or ground surface from septic tanks
Septic tanks must have T pipes in place to avoid sewerage contamination
All septic tanks must be registered with the Environment Agency
Any damage to the existing septic tank itself would require a new tank to ensure it complies
All septic tanks must be within 30 metres of a hard-standing area
If a public sewer is within 30 metres of the property and the existing septic tank does not comply, the drainage must be diverted to the sewer system
How Do I Know if My Tank Needs an Inspection?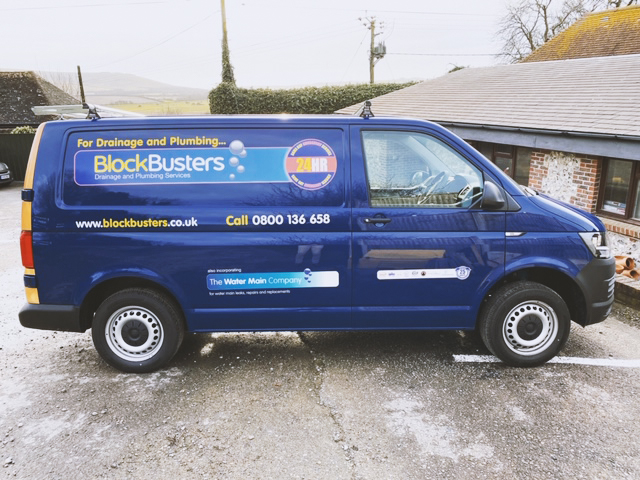 We recommend that all septic tanks and cesspits should be inspected every six months. Especially when there are quite a few people within a household the tank is servicing.
BlockBusters can come and inspect the tank and ensure everything is working properly. A septic tank can suffer structural damage (including root damage) or begin to deteriorate over time, so it's important to be aware of any potential issues such as becoming clogged or at risk of overflowing.
Do I need a new septic tank?
If your septic tank or cesspit does not meet regulations, then yes, the system will need to be replaced if it can not be repaired or if repair costs exceed that of replacement.
We can offer both repair or replacement services, our experts can visit your property in Basingstoke, explain the process to you and make recommendations to keep your septic tank or cesspit not just working efficiently, but also making sure it complies and you avoid any fines.
What happens if my septic tank doesn't comply?
Enforcement notices will be issued by the Environment Agency which can result in fines up to £150,000.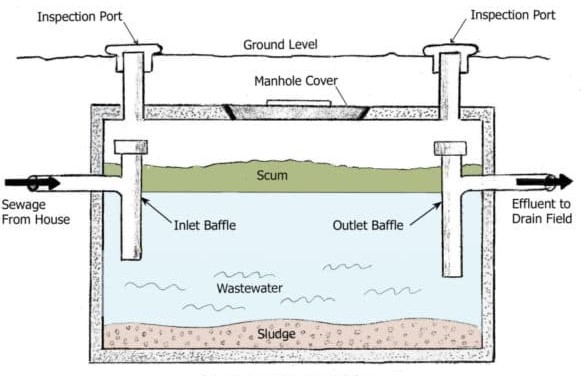 Installing a Septic Tank in Basingstoke
Installing a new septic tank or sewage treatment plant or simply upgrading the existing septic tank can be very costly, but we have found on numerous cases that these costs can be covered by the buildings insurance policy but only provided the claim is handled correctly right from the very start. If the claim is handled incorrectly then the claim will be repudiated in most cases and there may be no contribution from the insurance company whatsoever.
We have numerous satisfied customers where their claim has been handled correctly from the very beginning and they have ended up with the insurance covering 100% of the cost (less the policy excess) for their septic tank or sewage treatment plant. This is normally a huge relief for the customer as these are the sorts of items in life that people don't put money aside for.
We also provide a free report and quotation and a free Mediation Service with the policyholders building insurance company to minimise all costs. This ensures that customers end up with either a repaired sewerage system or a whole new sewerage system installed, with the only cost being their policy excess.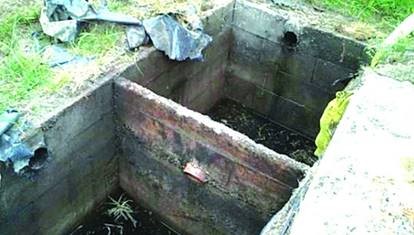 Get in Touch for All Septic Tank Services in Basingstoke
From installation to repair and maintenance, BlockBusters have you covered. Our septic tank services are designed to be minimally invasive, affordable and fast to ensure your systems are working the way they should.
Some of the benefits you will receive from us include:
All septic tank services covered
Fast, minimally invasive solutions
24/7 emergency support, 7 days a week
No call out charges
On-site solutions for domestic and commercial properties in Basingstoke
We're always on-hand to provide expert advice and support, so don't hesitate to call us today to discuss your septic tanks in Basingstoke.
Contact BlockBusters in Basingstoke today.
Contact the team