For blocked drains in Ashington, come to Blockbusters.
Specialist Fixes for Your Blocked Drain in Ashington
If you've got a blocked drain in Ashington, West Sussex, BlockBusters will be there to make sure it's fixed as soon as possible. Our fast-response, 24-hour service can be with you at any time of day or night to clean out your drains, so your entire system is up and running whenever you need it. They'll also make sure the same problem doesn't happen again.
All of our services are competitively priced and there are no hidden fees. Get in touch with us today for quick, professional work at a price that's good for your budget.
Our Services for Blocked Drains in Ashington
When we are called to take care of blocked drains in Ashington, we will send fully trained and qualified drainage engineers who are:
Local to the area
Experienced, with years in the trade behind them
Equipped with tools for any kind of blockage
Ready to explain the problem and the method they will use to fix it
They will also aim to work quickly and efficiently on every case and do everything they can to minimise the amount of disruption caused to your day.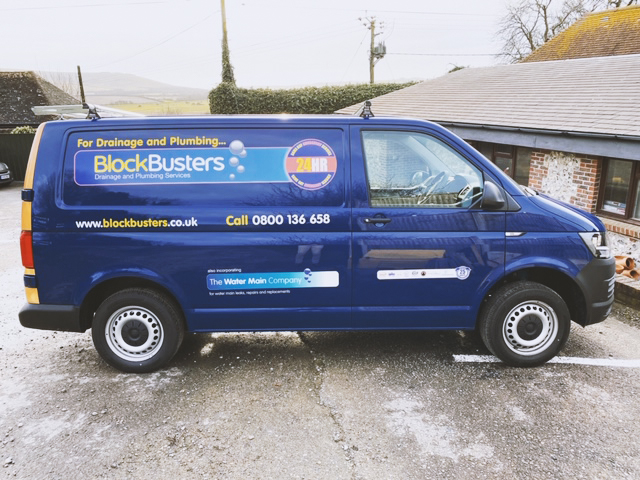 CCTV Drain Surveys
Before your drain is cleared out, it may be necessary to first have a CCTV drain survey done. Our team will perform these if the problem isn't visible from the opening of the drain. A state-of-the-art camera will be used to take clear, precise images of the inside of your pipes and drains, allowing our engineers to pinpoint and identify the problem.
This can also be beneficial for your property in that it prevents future problems. The images returned by the drain survey will be accurate enough that they can pick up other issues in your drains as well. Our engineers can inform you about these problems when they find them, leaving you enough time to get them fixed before they turn into emergencies.
Our Other Services in Ashington
Drain repair and lining
Regular drain maintenance
Drain excavation services
Drain replacement installations
Services for septic tanks
Services for sewage treatment plants
Help and advice with drain insurance
Causes of Blocked Drains in Ashington
There are many reasons you might find that your drains in Ashington have become blocked. The most common and prevalent of these are cases where something has gotten washed into the system. What this might be depends on the room it happened in. For example, food particles, fats, oil, and grease might get washed into kitchen sink drains. Meanwhile, soap scum and hair might get washed into the bathroom sink, shower, or bath drains.
If any of these things are left in their drains, they will solidify over time and become blockages. If work to remove them isn't done properly and they are only half cleared, leaving any remains still in the pipe, they can also build back up again – even if you think the work was done right.
Our Prices
All of the services we offer, including those related to blocked drains in Ashington, are competitively priced. If you happen to find a service that's similar to our own in quality but offers work at a cheaper price, we will look to match or beat it wherever we can.
Prices for our services often work out lower than expected, as we do not charge hidden fees. You will never see a call-out charge or a fee on a repair quote from us. This, along with the efficiency of our service, means we are among the most affordable and cost-effective companies you will find.
Estimates are accurate in the majority of cases, and we aim to be as transparent as we can be for every invoice.
Reviews and Testimonials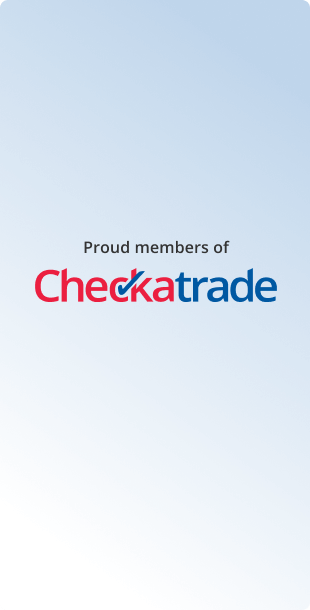 We're proud of the services we provide, and we've received a long list of wonderful reviews because of them:
"Thanks to Jason for coming down straight away within 30 mins at 7pm. He found the blockage right away outside, and talked us through it. The blockage was just out the boundary but was still able to clear it rather than waiting for water company which is a huge relief as nothing inside could drain at all. Thanks again."
To read more of these, please take a look at our pages on Checkatrade.
Solve Drainage Issues with Specialists
Whether a blocked toilet at home or a blocked sink at your business is causing you grief, BlockBusters will have the solution to set things right. With the knowledge and skill of years of experience, and the best and most efficient tools to hand, our team will know exactly what to do to make sure your drain is cleaned out properly and for a long time to come.
Our services come at prices that give you as much peace of mind as our long-lasting solutions. Get in touch and we'll get started by sending an engineer to you as soon as possible. You'll be able to go back to your normal routine as soon as they've finished.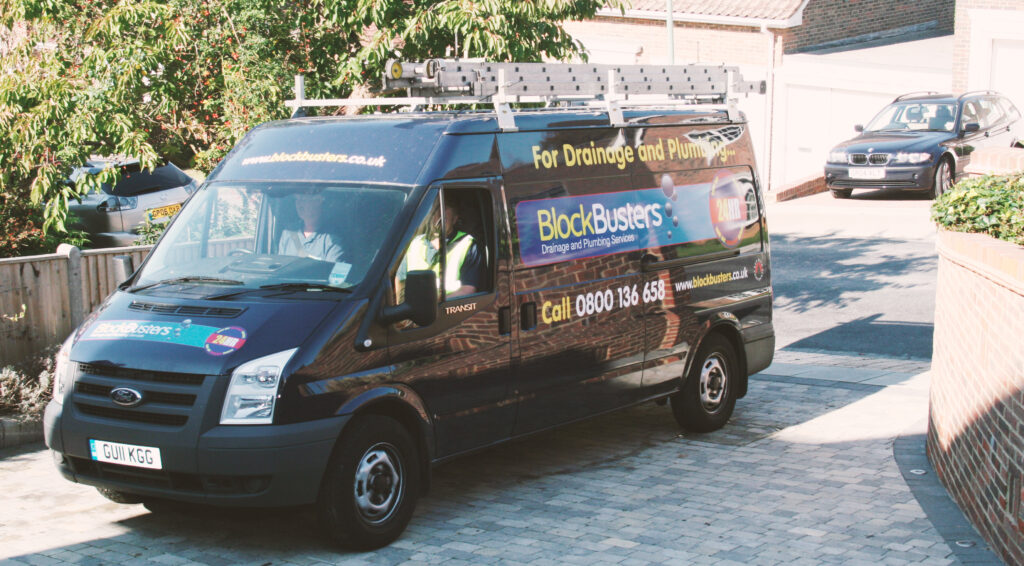 Contact the team
Almost 100%
of estimates
are accurate
Established
for over
30 years
Contact the team
Drains are not really something we think about when it comes to home maintenance; for many of our customers in Ashington they have never considered where their drains run until there is a blockage or leak that needs urgent attention. Luckily BlockBusters are the experts in all things drainage and we are always here to help, whatever the issue.
We understand that when you have a drainage issue, you don't want to wait for the next working day to get some help. This is why we have a 24-hour callout facility across Sussex; one of our friendly and experienced team members can be with you quickly to help resolve your drainage issue, no matter what time of the day or night.
We provide free, no obligation quotes for work, and pride ourselves on our estimates being correct in 99% of cases. We won't sting you with hidden charges and will always be transparent and honest in our work and charging structure.
For blocked drains in Ashington, call Blockbusters today on 0800 068 9282