Blocked drains shouldn't compromise your tenants' comfort. As a landlord, it's your responsibility to arrange the cleaning, maintenance, and repairs promptly. At BlockBusters, we offer a hassle-free unblocking service, prioritising swift resolution, so your tenants can resume their day-to-day lives without delay.
Count on us for transparent invoices and affordable, market-competitive prices that won't strain your budget. Contact our team today to restore your let property to its optimal condition promptly.

Swift 24-Hour Services
We ensure we're accessible at any time of day or night. You can call us 24 hours a day, 7 days a week, 365 days a year, and we'll start the process of sending someone out to take care of your rental home's drainage issue. Whether it's a kitchen sink, toilet, shower, or even an external drain, we'll take care of it quickly and effectively.
Your Local Professional
Our service covers the whole of the South East, and we've got knowledgeable drainage engineers working in every county covered. This means a seamless handover from our office staff to a specialist, resulting in a quick response and a professional at your property's door sooner.
As they'll know the area, they'll even make sure the work is tailored to the property's needs.
Thorough and Efficient Work
Using the most efficient and up-to-date tools for the job means an outstanding result every time. We ensure your property's drainage is kept clean and clear for its tenants.
Our team members have a range of solutions for the problem of blocked drains, as well as maintaining and repairing pipes. Their experience in the trade means they'll quickly find the right one to get drains cleaned, too, whether that's drain rodding or drain jetting.
Once the work has been completed, our team will also aim to ensure the space is left exactly as it was before the problem occurred.
Trusted Testimonials from Customers
Call our drainage and plumbing team for advice or a quote on 0800 136 658
Staying Trustworthy for Tenants
Ensure tenant comfort and prompt rent payment by being a reliable and responsive landlord. Demonstrating your dependability can be as simple as hiring skilled and experienced professionals to handle drain unblocking. This not only shows your commitment to your tenants but also helps create a comfortable and respectful living environment. With our top-quality services, we guarantee peace of mind for both you and your tenants.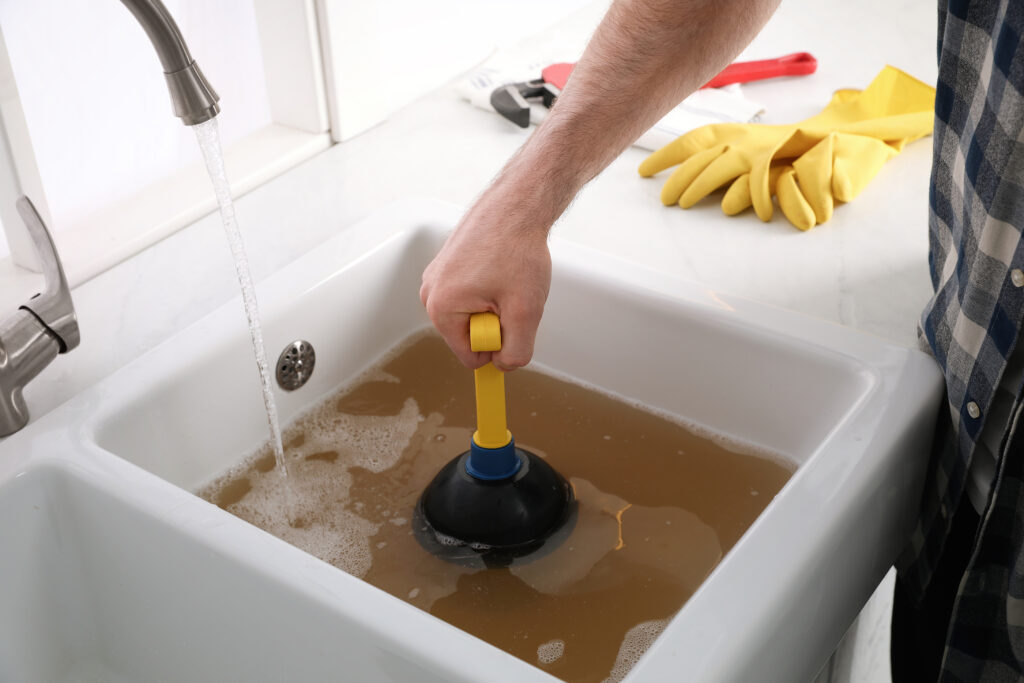 Blocked Drains and Tenant Health
Part of your responsibility as a landlord is offering a clean, hygienic home environment. Having blocked drains on your property can prevent this, and can breed bacteria and attract vermin that could be detrimental to tenant health. Getting us to clean out your drains prevents this from happening, ensuring your tenants are kept feeling well.
Keep Your Tenants Comfortable
Happy and comfortable tenants means an easier time for you. When they've got a blocked drain problem keeping them from their everyday routine, BlockBusters will take care of it on your behalf. Our experts attend drainage issues with all the tools and skills they need to get drains unblocked. We'll get water draining as it should and let lives go back to normal.
Maintain drains and your tenants' comfort with our help and maintain your reputation as the best landlord a tenant could have. For a cost-effective price, you'll have renters who are happy to live where they do and continue to pay rent to prove it. All you have to do is get in touch.
Call our drainage and plumbing team 24 hours a day, 7 days a week (including Bank Holidays) on 0800 136 658
Contact the team