For blocked drains in Eastbourne, be sure to call BlockBusters.
For blocked drains, drain repairs or emergency plumbing in Eastbourne
BlockBusters Drainage and Plumbing Services are available throughout Eastbourne 24 hours a day, 7 days a week for all your plumbing and drainage needs.
Established for over 30 years, BlockBusters Drainage and Plumbing Services has a wealth of knowledge and experience in drain clearance and drain repairs.
Whether you have a blocked drain, blocked toilet or your sink doesn't drain away or your soakaway doesn't soak away anymore, BlockBusters can (literally) flush out the problem!
Give BlockBusters a call (for free) on 0800 136 658 and our local Eastbourne engineers can be with you the same day.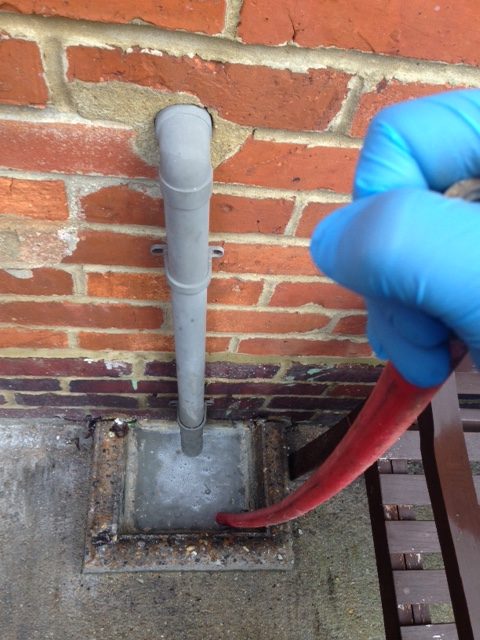 Did you know…..
We assist some of the schools Eastbourne when they have blocked drains and need an emergency response.
Our engineers journeys around the A27 and A259 equate to well over 200,000 miles per year.
Eastbourne Pier is over 300 meters long, we on average line around 50 meters of broken drains per day so would take us around 6 days to line a drain of the same length.
We are available 24 hours a day, 7 days a week covering BN20, BN21, BN22, BN23 and all surrounding areas such as Willingdon, Langney, Polegate, Wannock, East Dean, Stone Cross, Westham, Hailsham, Berwick and Alfriston to name but a few.
Why does my drain keep getting blocked?
The main cause for a drain that keeps getting blocked is usually that the original blockage was not properly cleared the first time. Often when a drain is blocked or draining slowly people will try DIY solutions such as chemicals or a plunger. As soon as water begins to flow again this is considered a success – but the problem is that the chemicals or plunger have only removed part of the blockage. What's not removed remains stuck to the sides of the pipe, and the next time anything other than water goes down the drain, it gets stuck to the remains of this blockage. Before you know it, your drain is blocked again.
If the blockage is cleared completely the first time, it is much less likely to return. Luckily BlockBusters are experts in drain unblocking within the Brighton and Hove area. With years of experience, we can be with you quickly to resolve all of your drainage issues.
How can I get my drains unblocked?
The best way to get your drains unblocked properly is to call in the experts. We have been helping our customers with blocked drains in Eastbourne for over 30 years now. A blocked drain can be a real nightmare, producing unpleasant smells as well as backed up water and even flooding. We know how inconvenient it can be to have to deal with blocked drains, and drain clearance is not something most homeowners want to undertake themselves. Luckily BlockBusters emergency plumbers are always on hand to help out with a speedy, reliable service.
All of our engineers are highly trained and skilled, with regular updates to their training. We bring our years of experience to each job, ensuring we resolve every problem quickly and efficiently.
Call BlockBusters for a blocked toilet in Eastbourne today
Who is responsible for blocked drains?
All of the drains within the boundary of your property are your responsibility to maintain. This includes dealing with blockages but also any leaks. This can seem daunting since most people don't think about the drains in and around their home until there is a problem and they need help. With all of those pipes it can be hard to figure out where a blockage is, never mind how to clear it! The good news is that BlockBusters are always here to help. We can carry out a full CCTV drain survey which will allow us to locate and diganose any problems including blockages, leaks and even cracks that have not yet become a major cause for concern.
For blocked drains in Eastbourne as well as all surrounding areas, call BlockBusters Drainage and Plumbing Services
Contact the team