Here in the UK, we are all used to some drizzle and cold spells during the winter. However, recent years have brought about 'freak' weather conditions and large-scale flooding due to a warmer climate. It's around this time of the year that the Met Office provides us with its analysis on what to expect over the coming months. Blockbusters have sifted through the headlines to provide a summary on what to expect and how to protect your household plumbing for the duration.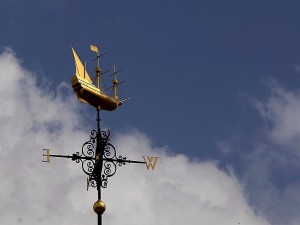 Artic Winter
Headlines hitting the front pages since October have warned the general public of an Arctic winter, with snowstorms and 'plunging temperatures' set to wreck day-to-day life in some parts of the country. Sub-zero temperatures that crippled parts of America have been forecasted by some to strike UK shores at some point. Health and transport officials have been told to act quickly and efficiently, despite opposing data that suggests that the UK is in store for mild spells at the start of December. James Madden, forecaster for Exacta Weather issued a statement this October which suggested that "significant snowfall" is likely with frosts and winter fogs expected across the country. So, is a white winter on the cards in 2014? According to a recent prediction from the Met Office, the answer is probably not. According to its forecasts, Britain will experience a mild winter with more rainfall than snow. This leads nicely onto our next question: will the UK experience flooding to the extent of 2013's devastation?
Flooding
Although headlines stating that we are in the imminent grip of one of the coldest winters in history should be questioned in light of the Met Office's predictions, heavy rainfall in such a temperate climate should be expected. Unfortunately, stark statements of a repeat of last year's battering storms and torrential flooding have been issued and some parts of the south west have already been struck by floods during the past month. Last winter was recorded as the wettest since records began in 1910. An average of 21 inches of rain fell across Britain – 8 more than average levels during winter months.
Politics has also featured heavily across the board as many experts now state that flood defence spending and preparation in the UK is "insufficient" to combat weather predictions. It was reported that flood defences are currently being maintained to a "minimal level" and that spending has dropped 6% since 2010/2011, despite the devastation witnessed in 2013. However, Flooding Minister Dan Rogerson, reassured residents by claiming that the Conservative Party have invested £3.2bn into flood management and defences during the course of their time in parliament. The large amount of statements in the press indicate serious wet weather conditions are in store.
Plumbing Tips for Homeowners
No matter what your political stance is on the subject, one thing is for certain: torrential rain and flooding results in more call-outs for domestic plumbers across the country. So, how can you look after your pipes during the winter? Here are a few of our top tips:
• Set your central heating system to a minimum of 15°C at regular intervals if temperatures are likely to dip below freezing
• Insulating your boiler, pipes and loft will protect vulnerable systems from exposure to freezing temperatures
• If your water tank is located in your loft, remember to keep your loft hatch open to allow warmer air to insulate the tank and prevent freezing. Alternatively, an insulation blanket can be purchased for a water tank
• If you live in an area where heavy snowfall is likely to strike, repair any roof leaks, and as an extra step, ask a contractor to assess if your roof could handle large loads of sitting snowfall.
• Clear your household guttering and disconnect garden hosepipes during freezing temperatures
• Remember to heat your house at regular intervals whilst away to prevent freezing.
Contact the team