When the temperature drops in colder weather, water in your pipes can freeze and expand, causing cracks and leaks that can then lead to catastrophic damage. When it comes to drainage, prevention is always better than cure.
The team at BlockBusters have decades of experience that make us experts in all things drainage and plumbing. Follow our essential tips to prevent pipes from freezing and rest easy in the colder months. 
At What Temperature Do Pipes Freeze?
Water in pipes starts to freeze when the temperature falls below 4°C. As the water freezes, it expands by up to 10% and puts over 2,000lbs of presser per square inch on your piping system. It's no surprise, then, that this results in bursting pipes and a massive repair headache for you.
Avoid costly plumbing repairs and wastewater flooding your property with our simple, effective tips.
How to Prevent Frozen Water Pipes: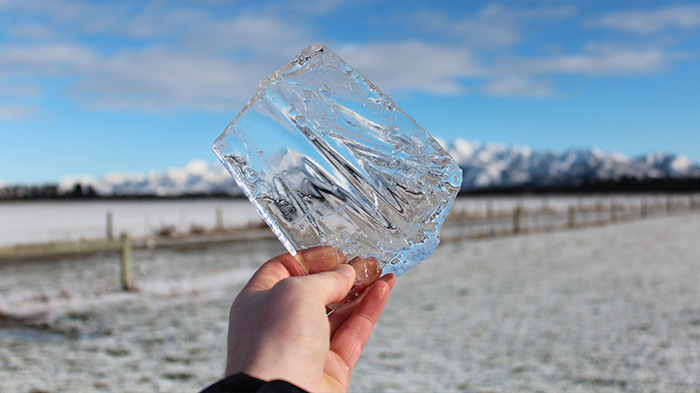 Insulate exposed pipes
Inspect your home for any exposed pipes and make sure to insulate them. This is an easy job that will save you a lot of hassle in the long run. Circular insulation or heating tape can be bought from any standard DIY store. Place the insulation around any sections of pipe above the ground outside your home and any pipes you can see inside your home, like in garages and basements or rarely used loft spaces. Don't neglect to also insulate bends, valves and fittings or oft-forgotten water tanks.
If you're about to experience a sudden cold snap with freezing temperatures, duct tape and wadded newspaper provides an effective short-term solution.
Keep your heating on
Keep your central heating on throughout winter. If you're worried about the bill, keeping it on at a low level is a good tactic. Remember that the problems caused by burst pipes are more costly and traumatic than a higher heating bill.
It's especially important to leave the heating on when you're away during cold weather so that your pipes aren't at risk of freezing and bursting without your knowledge and without you there to get it sorted quickly.
Manage airflow in your home
To help with keeping your home at a consistent temperature, keep your interior doors open so the heat can spread evenly throughout your home. Circulation of warm air from room to room is a fantastic way to keep your piping system throughout your home at a steady, warm temperature.
If any of your tanks or pipes are located inside your cupboards, keep the cupboard doors open to ensure the heat can get to them as well.
Seal any cracks and openings
Block out any cold breezes from getting in and prevent warm air from getting out by ensuring your windows are shut and draughty edges are sealed. You can get draught excluders from standard DIY shops. They are a particularly sound investment as they help keep those heating bills from soaring.
Fix leaking taps
It is a complete myth that leaving a tap to drip when it's freezing outside can prevent your pipes from freezing. It's a damaging myth because a leaky tap that's left to drip can lead to water slowly freezing and backing up the pipe of your sink, resulting in overflow. A pipe that's a perpetual dripper needs to be fixed: pipe repairs are far less trouble if it's only a tiny crack.
Turn off your water if you're going away
If you're going to be away for more than a few days while temperatures will be freezing, turning off your water at the stopcock is the best way for peace of mind. After you've turned your stopcock off, turn your taps on to drain any remaining water that might freeze – just remember to close the taps again when you're done so they're not all suddenly flowing when you turn the main water supply back on.
Regularly inspect all pipes
Keeping up with regular maintenance of your pipes is a surefire method of spotting any potential problems early. The only way to get peace of mind during the autumn and winter months is to ensure that your drains are in good condition – but it can be hard to spot everything if you're not a professional.
You can book a free CCTV drain survey from a trained plumbing engineer who can easily find any existing holes or weak spots where cold snaps could cause major issues. Read more on this below.
What to Do When Your Pipes Freeze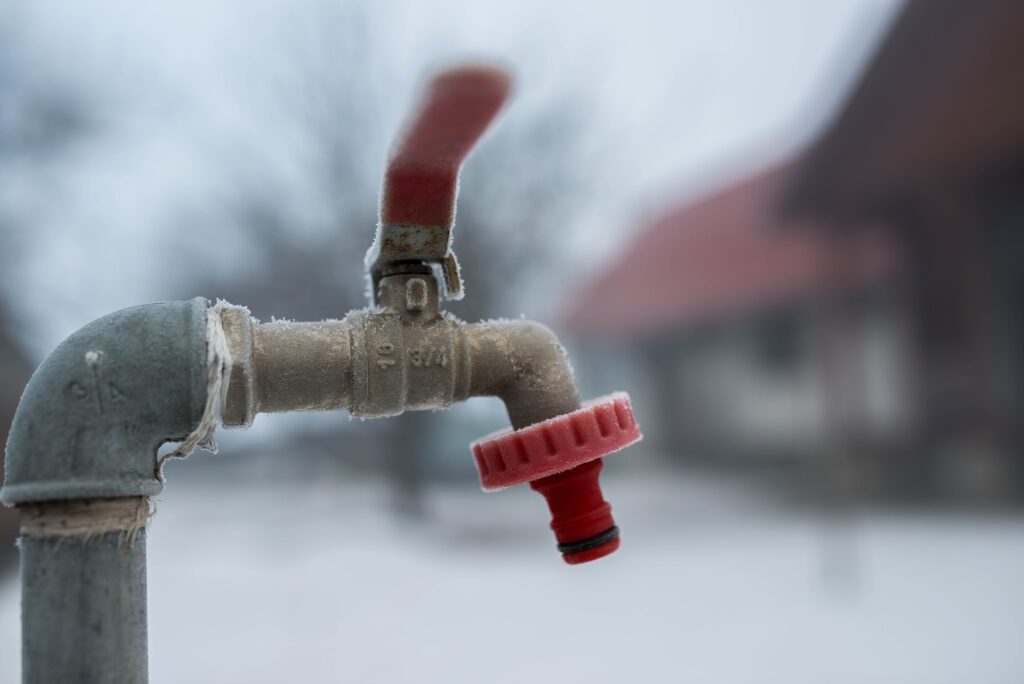 If you think you might have frozen pipes but you aren't sure, here are some telltale signs:
Limited water coming from your taps
Exposed pipes that look frosty
Bubbling or whistling sounds coming from your system when you use your sink or flush the toilet – these are signs that air could be trying to escape pipes through a blockage 
Damp patches on your walls or your ceilings
If frozen pipes have caused a rupture in your system and you need a reliable professional to attend the scene as soon as possible, call us on 0800 009 3304.
Be sure to also read through our comprehensive guide to frozen pipe insurance, which includes how to know if you're covered for damages and how to make an insurance claim for burst pipes caused by frozen water.
---
Prevent Drainage Problems With a Free CCTV Drain Survey
A free CCTV drain survey from the experts at BlockBusters is the safest way to take care of your drainage system. Our highly skilled plumbing engineers can spot any problems in piping before they cause major issues for you. We provide honest, no-obligation quotes for any repairs that may be needed.
Find out more about how we can make sure your plumbing system is ready for cold weather as well as the other drain maintenance services we offer by getting in touch with our friendly team today.
Contact the team