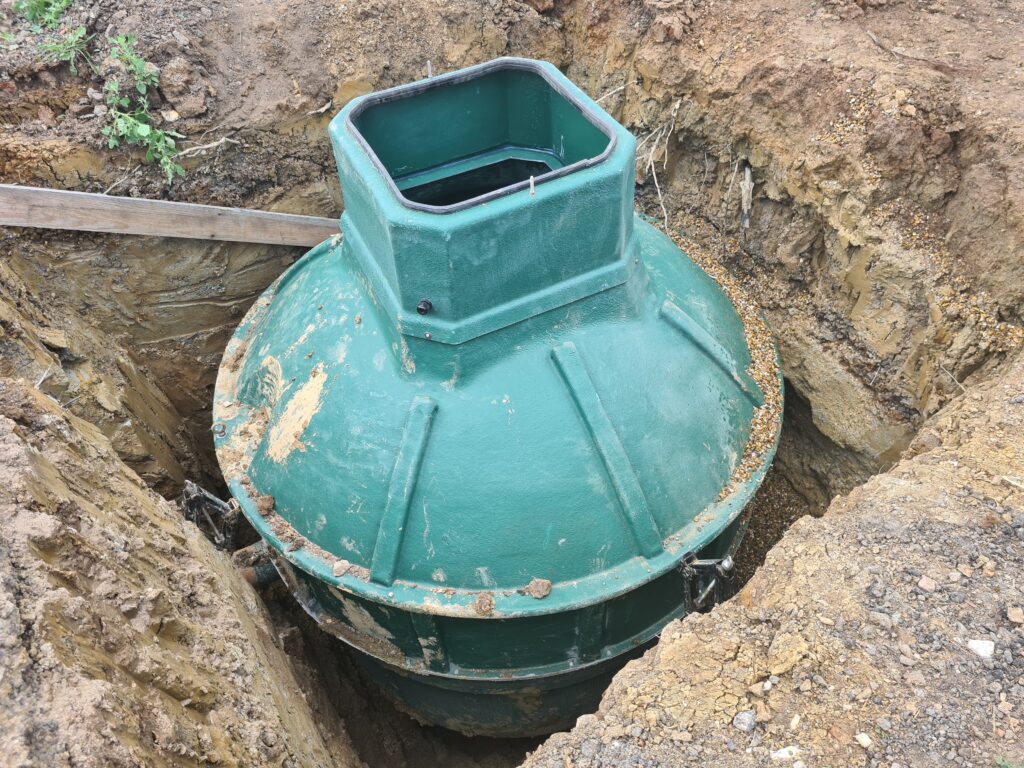 A septic tank is the most popular method of sewage management. A septic tank works by managing the wastewater of a sewer system, essentially functioning as a sort of filter. The tank is usually an underground chamber that treats waste and bacteria in the tank before draining it elsewhere – typically a drainage field. This makes septic tanks very clean and efficient.
Wastewater enters the tank and the scum rises to the top before the water is pumped out. The sludge and scum (human waste) stay in the tanks until they are cleaned or emptied. Benefits of a septic tank include the following:
Non-reliance on sewer lines: Your septic tank functions as a sort of mini treatment plant, which will be exceptionally liberating in terms of your reliance on nearby infrastructure. This means that properties far away from main sewers can enjoy the benefits of sewage management.
Environmentally friendly: Treated wastewater is much better for the environment than untreated water. A tank system filters waste extremely effectively, reducing the incidence of pathogens and other nasties in the environment.
Cost-effective: A wonderful advantage of septic systems is that they are extremely affordable. You can manage even very large volumes of sewage quite capably with a simple septic tank. Septic tanks systems are also very long-lasting, usually up to 40 years – and maybe even more.
The oldest versions of septic tanks can be traced to ancient times, so they are tried and true. We install a wide range of septic tanks at cost-effective prices, so you can be sure that you are getting exceptional services at the best rates. Please feel free to get in touch with us for a new septic tank installation or maintenance.
Free Upgrades for Septic Tanks
"
Problem with your septic tank? Get it upgraded to a sewage treatment system – all for free! It's covered by insurers and can save you thousands, so contact us to find out more. How a Septic Tank Functions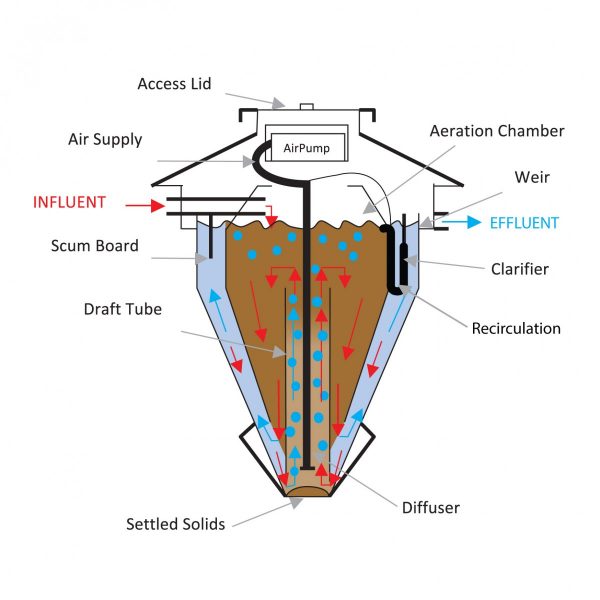 The principle of a septic tank is to filter the wastewater of an area, usually a domicile but it could be for a larger residential area too. When you install a new septic tank the two main functions are for decomposition and drainage:
Decomposition: Taking the effluent (wastewater) away from the house is the first step. This is a good way to get all the waste in one area and also allows for any bacteria to die and the scum can then solidify.
Drainage: Taking this waste, the tank will then allow the soiled water to drain from the site. You can use a drainage field or even a shared sewer in some cases, the drainage method will depend on your situation.
The quality of the filtration makes for a self-contained unit, leaving the tanks in good condition and preventing the contamination of groundwater. Cleaning and maintenance are simple – although your plumber may have a call-out charge.
The Purpose of a Septic Tank System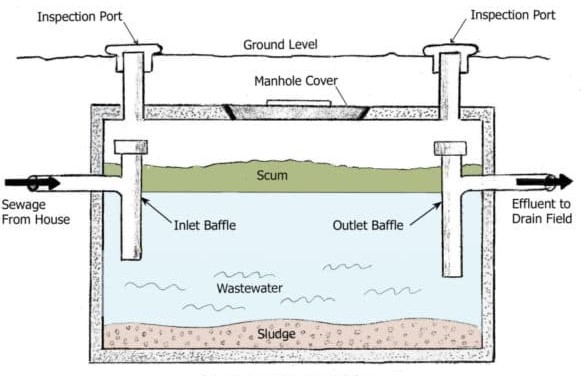 The purpose of a septic tank is to filter the sewage. Septic tanks are normally installed as drainage systems of rural properties where mains drainage to the local water company is not available – so there might be no other option.
A septic tank works similarly to an old-style cesspit, which takes the sewage and holds it until the cesspit is emptied using a tanker. However, in most rural areas you will usually have an outlet pipe from a tank to a drain field, which absorbs the treated waste.
Sometimes cesspits and septic tanks fail and they will then contaminate the surface water around the property with sewage. It is often the case that people do not realise they have a problem until the system blocks up.
The soakaway from a septic tank can also cause a problem. In this case, simply excavating the soakaway and installing a new system to modern standards will then lengthen the life of the septic tank.
Septic Tank System Types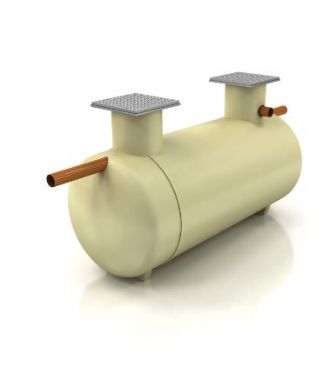 There are a few different septic tank systems types, chiefly differentiated by the type of tank that they use. Septic tank systems commonly include the following versions:
Brick: Old systems use bricks, which gives you a very solid and long-lasting tank that will not break even in the coldest temperatures.
Glass-reinforced plastic: Modern septic tanks use a special type of reinforced plastic, which is very solid and will never deteriorate.
Concrete: The 'classic' type of septic tank, concrete is cheap, non-absorbent and will last even throughout the most difficult conditions.
Different systems depend on the type of drainage you are getting. Drainage systems include the following:
Conventional: A conventional system will typically drain the treated wastewater into a gravel field.
Chamber: Chamber systems use large tanks to store the wastewater before emptying, which is good for areas with a high water table.
Aerobic: Aerobic systems use air to oxygenate the wastewater, for nutrient-rich wastewater that is more efficient and safe to treat.
Drip: Drip systems use special pipes to spread the waste out over large distances, meaning you do not even need a gravel or leach field.
Sand: As sand is so dense and absorbent it is an ideal method for absorbing the wastewater.
You will have to see what type of septic tank system is right for your needs when you contact your local plumber or drainage expert. However, the function and purpose of each are largely the same – safely pumping out treated sewage.
Cost to Install a New Septic Tank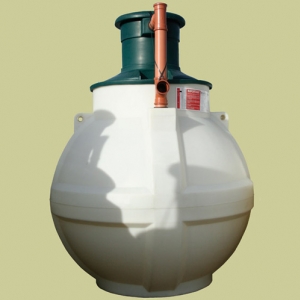 Costs vary widely. Installing a new septic tank is like installing a small sewage treatment plant. Simply upgrading the existing septic tank can be very costly, but we have found in numerous cases that these costs can be covered by a building's insurance policy – provided the claim is handled correctly right from the start. If a claim is handled incorrectly then the claim will be repudiated in most cases and there may be no contribution from the insurance company whatsoever.
Why Choose Us?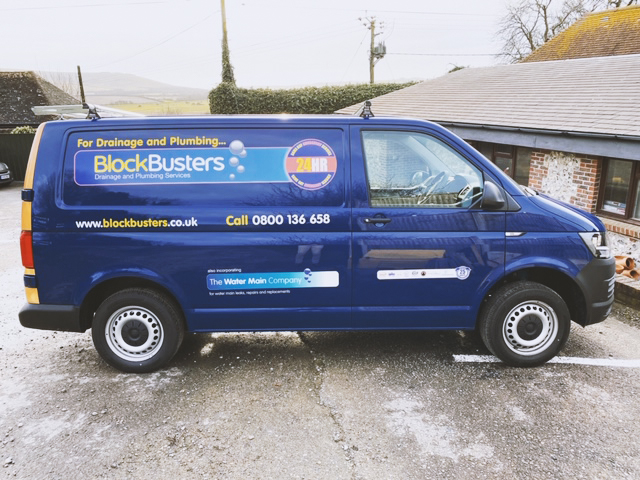 BlockBusters have many satisfied customers across the southeast of the UK and provide highly competitive rates. We also have no call out charges, so we are a wise option for when you want to keep your expenses low. We also offer free drain inspections and are a Which? Trusted Trader.
Need a New Septic Tank?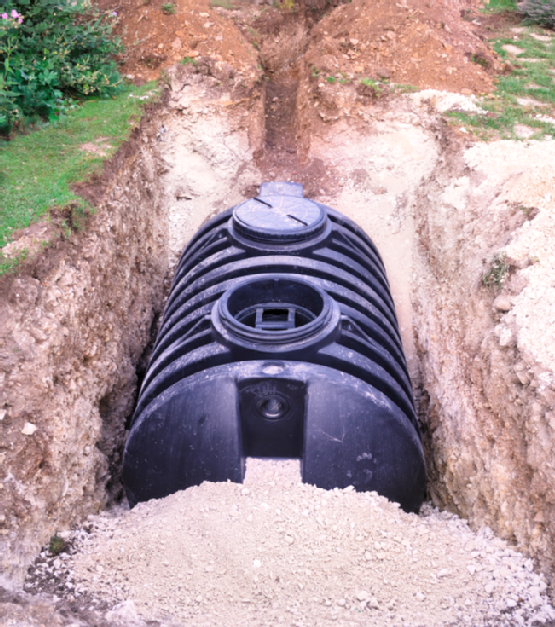 For managing sewage, a septic tank will be a sensible investment, cost-effective and environmentally-friendly as well. We will install exceptional septic tank systems and provide ongoing maintenance services, for efficient, reliable drainage.
As the leading providers of plumbing and drainage services throughout the southeast of the UK we are well-placed to explain the main functions and purpose of septic tank systems. To get a new septic tank or for more information please feel free to get in touch with us today.
Contact the team