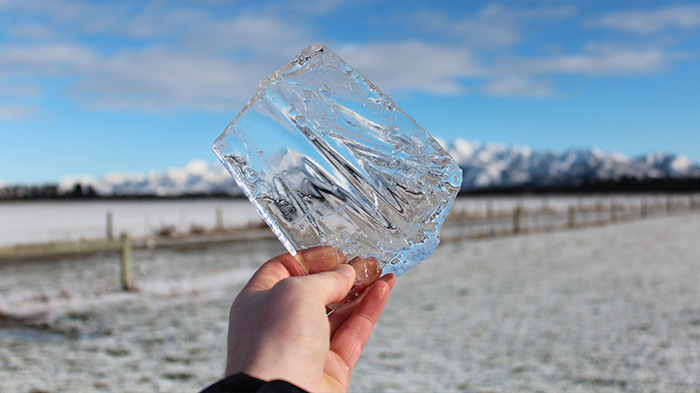 Cold weather can cause water in your pipes to freeze and expand, subsequently causing cracks that leak or even burst pipes. It's the most common cause for homeowner insurance claims on domestic damage, and these claims can be a stressful and confusing process.
If you're suffering from the damages that frozen pipes cause and need to make an insurance claim but aren't fully sure of the steps to take or what the full process is, then follow this simple guide from the experts at BlockBusters.
We've also provided information on the best ways to prevent frozen pipes.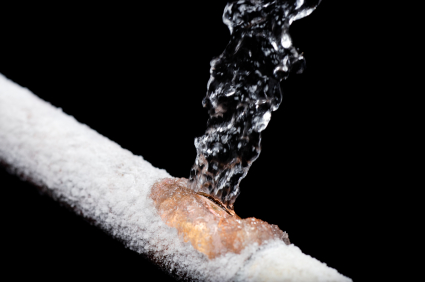 Are Frozen Pipes Covered by Home Insurance?
Generally, home insurance does not cover frozen pipes. In most cases, home insurance covers the damage caused by frozen pipes – with the right claim. However, the repairs to your piping system that are needed when frozen water bursts your pipes or causes a leak will nearly always be paid for by you.
When filing an insurance claim, you will need to claim for "water damage" and not "frozen pipes," as the latter will not be accepted. It's important to note that a claim can only be accepted by your insurance company if the issue has been addressed correctly from the outset. If it happened while you were away from your home and the heating was off, for example, insurance is likely to deny your claim due to "negligence."
Go to the section at the bottom of this page to find out how to prevent frozen pipes.
The Insurance Claims Process For Frozen Pipe Damage
To make a successful claim you need to:
Provide adequate proof for the cause of the damage to the water main pipework
Claim on the right policy, under the right section
Follow all the correct procedures throughout the claim
This is the full process for what to do if you discover a leak or a burst pipe caused by freezing:
Switch off your water supply as soon as possible by turning off the stopcock. The stopcock looks like a tap without a spout, or sometimes a lever, sitting between two lengths of piping. Turning this off will stop the flow of water and limit the damage. This shut off valve can be outside of your property on the street, in the front or back garden, or sometimes under your kitchen sink. It will usually be labelled.
Once you've done this, contact your insurer. Most companies will have helplines that are available 24 hours a day and will offer advice on how to proceed.
If there is water damage, getting everything dried out (also referred to as "mitigating water damage") is a service that the insurance company will likely pay for, so coordinate with them on arranging this. Make sure any quote they provide you with includes a written statement that what they charge won't exceed what the insurance company regards as reasonable and customary.
Your insurer may arrange for a loss adjuster to attend your property and assess the damage if it's very extensive. If so, the loss adjuster will provide you with an initial assessment that gives info on what they believe the repair process and its cost will be. A loss adjuster works for the insurance company only. See below for how BlockBusters can work for you to make sure you aren't overcharged.
If the insurance company do not provide a loss adjuster, arrange yourself for a plumber straight away to fix the issue, as the insurance company won't pay for this.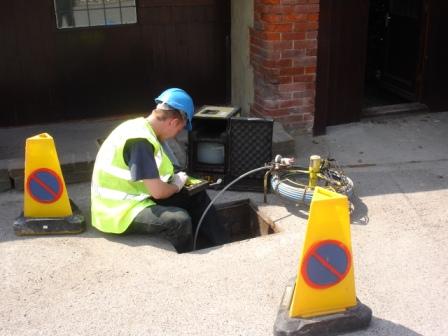 How BlockBusters Can Help With an Insurance Claim
It can be confusing and difficult to navigate if you've never had to deal with an insurance claim for burst water pipes before or if you're unfamiliar with the repair process. At BlockBusters, we offer a free claims management service to everyone, no matter the situation. We're here to help.
In the event of a burst water pipe or water main, we will:
Attend your property
Provide a full report
Deal with your insurance company directly on your behalf with no additional charge
After this, the repairs can be authorised with your insurance company prior to works being completed. This is a much simpler process than having to deal with it yourself. Our specialists will negotiate the full cover of any necessary repairs with your insurers, so that you need only pay your policy excess and save, potentially, thousands of pounds.
Read about our drain insurance advice for more information on common drain problems and the services we offer.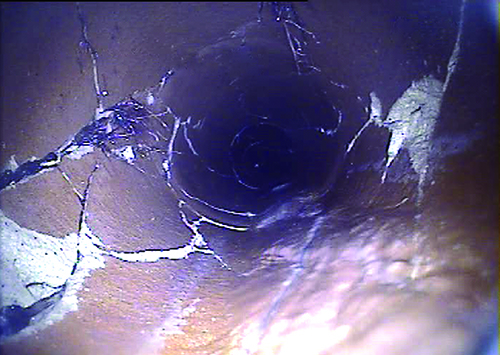 How to Prevent Frozen Pipes
To prevent the problems caused by frozen pipes, there are a number of steps you can take:
Make sure your central heating is on frequently enough that water is not given a chance to freeze in the pipes. Keeping temperatures to at least 15°C will prevent frosting on your internal pipes.
Get any dripping taps fixed as these can freeze more easily, causing damaging blockages.
Be familiar with where your stopcock (also called a shut-off valve) is, so you can limit the damage as quickly as possible if an emergency occurs.
Have someone check your house periodically if you're gone for multiple days during cold weather.
In an unheated area like a garage, you can wrap pipes with heat tape to prevent freezing.
---
Book A Free CCTV Drain Survey With BlockBusters
The best thing to do if you're in any way worried about your drainage system is to get a professional in. A free drain survey from BlockBusters will help to identify problems in your piping and drainage systems before they actually become a problem. Our experts provide honest quotes on any repairs or replacements that may be needed, so you don't have to go through the stress of a burst pipe or an insurance claim. Read about how our free drain surveys can help you.
If you have a plumbing emergency, call us now on 0800 009 3304.
If you enjoyed reading this blog and want to read more in the future, why not like our Facebook page so you can keep updated.
Contact the team