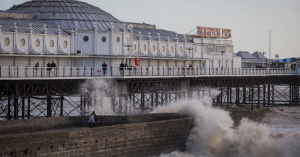 We were hoping for snowflakes and instead we got raindrops. Christmas just doesn't feel as festive without a sprinkle of snow, and with lashings of rain it just isn't the same. In the year when the UK decided to start naming it's storms, sadly we've got plenty to talk about. The latest in a run of awful weather fronts is Storm Frank, taking power from 1400 properties. With a weather warning in place and high winds, flooding is all over the news.
Many have had to leave their homes, unable to take the majority of their sodden possession with them. In some hard-hit areas, the army have been drafted in to help provide sand bags and rescue those who have become stranded. The elderly and those who live alone are particularly vulnerable at time like these, and many communities affected have come together to rescue isolated individuals.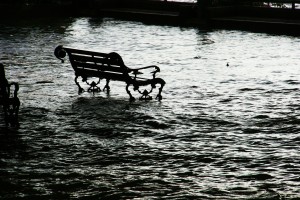 Some of the terms used at times like these can be confusing. A severe weather warning (of which there are currently 46 issued in England) is a warning issued by the Met Office. Emergency services are notified first, as there is an increased chance they will need to respond to situations directly resulting from the hazardous weather. The potential to cause danger to life is what makes them so serious, and they are colour coded depending on whether the threat is ice, rain, snow, wind or fog. Whatever the weather, Blockbusters can make sure your drains are well-prepared for the heavy rainfall this seasons brings.
Contact the team