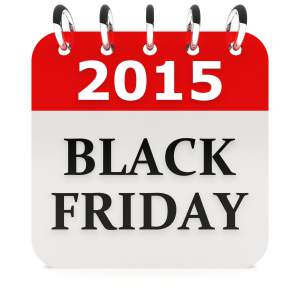 All over the press we are hearing about Black Friday, it is all everyone is talking about this week.  This American tradition has really taken the UK by storm in the last couple of years and looks like it is here to stay.  It is the day after Thanksgiving where retailers cut prices, creating a huge frenzy amongst shoppers looking for the best bargains in town.  Retailers will set record breaking sales figures and the general public get to buy their Christmas gifts at a fraction of the recommended retail price.
This sounds like a win win situation for everyone, but the scenes on the news last year were utterly shocking. Customers were actually fighting over TVs in supermarket aisles just to bag themselves a great bargain.  The shops turned into a war zone which was very frightening to observe.  This year retailers have tried to combat this by starting Black Friday deals earlier to try to spread the foot fall slightly, but we will still see most of the best deals coming out on Friday.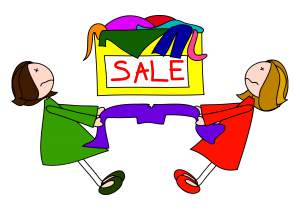 Imagine this chaotic scene of shoppers vying for the best deals, but with the addition of overflowing drains threatening to close your premise down for the day.  It could be something simple like an overflowing toilet or a much bigger problem like a burst water mains, causing problems not just for your business but also other businesses in the area.  It just doesn't bare thinking about.  Closing your business down on potentially your best sales day of the entire year could have a serious impact on the finances your business.
This is why you need to be prepared in case the worse happens, and make sure you have our telephone number in your address book ready to call.  Blockbusters should be your go to company for any commercial plumbing emergencies and drainage repairs.  We understand that you have a responsibility to keep your staff and customers safe and recognise how serious you take that responsibility.  We try to keep disruption and inconvenience to your business to a minimum so you can concentrate on your job.  Time is of the essence especially on Black Friday so you cannot afford to lose any time.  You need your plumbing emergency dealt with quickly and efficiently and this is precisely what we do best.
Blockbusters are drainage systems experts and we can offer an extensive range of commercial drainage and plumbing contracts to meet your business's requirements. You can trust that your drainage system is in safe hands as our experienced approved plumbing and drainage contractors all have the following accreditations:
Trading Standards Approved Contractors
Safe Contractor Approved
Environment Agency – Control of pollution Approved
CHAS Approved Contractors
CABWI – Street works Approved
Constructionline – Approved Contractors
R.S.W.A. Accredited for National Roads and Street Works
CSCS Cards
If you require more information about our commercial drainage and plumbing service check out our page commercial plumbing services page for more details.
We are open 24 hours a day because we understand that emergencies don't just occur between 9am and 5pm, so call us on 0800 0689282, to get us in for a free commercial site assessment.
Contact the team