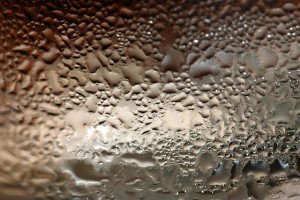 Damp is a surprisingly common issue and can be caused by various factors which can often go unnoticed. According to a recent report published by Shelter and British Gas, approximately 61% of Britain's nine million renters have suffered from damp in a rental property. Don't know how to deal with damp in your home? Rather than sit on the problem, use this guide on causes and solutions to avoid a costly situation.
Damp in Your Home
Unwanted moisture in a property (structural damp) can be a result of internal and external problems. The most common causes of structural damp are created by rising damp, rain and condensation. Long-standing problems can cause mould to fester, plaster and paint deterioration, stains and a lingering smell. Health effects of structural damp include asthma and a chance of disease if there is a bacterial presence indoors. Here are the most common types of damp and how they can be treated.
Rising Damp
Rising damp can be spotted on low level surfaces as it is caused by excess ground water infiltrating through the bricks and mortar. Rising damp, which usually affects older buildings with a large percentage of masonry walls, is one of the most common types of damp around the world. A rising level can be noticeably seen in as little as 24 hours. However, the rate of acceleration is dependent on the structure of brickwork, pores in the masonry, inadequate floor ventilation and a bad drainage area close to a property's structure. Rising damp can lead to damaged floors and skirting boards, as well as crumbling plaster and stains.
Rising damp can be treated in a number of ways, although a course of damp-proofing or 'damp coursing' is the most popular method used by a specialist. Damp proofing involves the use of the chemical DPC, followed by replastering and the use of a salt mixture to increase moisture absorption. Alternatively, damp proof membranes can be installed by the homeowner to combat rising damp. An inspection of a property can reveal bad drainage areas which can be treated to reduce the likelihood of further damp patches.
Condensation
Whereas rising damp usually affects older buildings, damp caused by condensation can be found in old and new builds. Mould is a common sight where lingering condensation is rife. As condensation is caused by a contrast in temperature, the problem normally manifests during the winter months when warm air inside a room meets a cold wall. A build-up of moist air can accelerate without proper ventilation.
To ensure a condensation and must-free home during cold spells, keep a low-level background heat rather than regular fluctuations. Ventilation systems and de-humidifiers will reduce steam and keep a fresh stream of air circulating around the house. You can also check that your household appliances (particularly in the kitchen) are installed properly as an incorrect fit can lead to steam escaping.
Penetrating Damp
Unlike rising damp, penetrating damp filters into a house horizontally rather than vertically as water leaks in from outside. Penetration damp is a result of poor structural fittings, such as a damaged roof and faulty guttering. While penetrating damp can be costly if left untreated, the issue can be spotted easily and rectified. The most commonplace sign of penetrating damp is an obvious internal water mark. The area can then be inspected externally and sorted – often by a plumbing and drainage company. Old, blocked or leaky guttering should be fixed, wall cracks should be filled in and possible roof issues should be inspected. Older, seafront properties are particularly susceptible to penetrating damp as they are regularly battered by strong winds and rain. These properties often benefit from a damp proof course.
Do you suspect a damp issue in your property? Our experienced team of plumbing and drainage engineers routinely carry out comprehensive guttering services, water leak detection and repairs and water appliance repairs. Our emergency team are waiting for your call to treat domestic and commercial issues quickly and efficiently. Give us a call for free on 0800 0689282 to find out more.
Contact the team