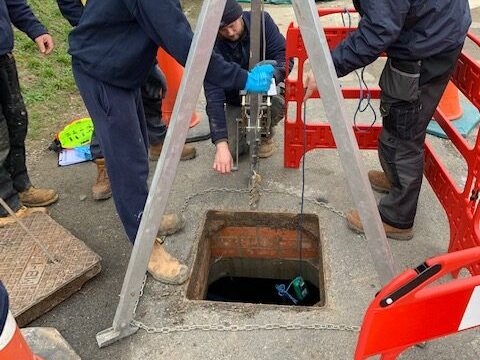 Here at BlockBusters, we have years of specialist experience in commercial drainage solutions. We offer a wide range of professional drain services for a host of commercial and industrial drainage problems, from plumbing emergencies to extensive planned works.
We have a dedicated team of Contract and Project Managers ready to help. We're proud to ensure our employees are always highly trained and are committed to providing the best service they can for all commercial jobs.
All of BlockBuster's approved drainage contractors hold CSCS Cards and are fully accredited with the following:
Environment Agency – Control of pollution Approved
CABWI – Street works Approved
Trading Standards Approved
CHAS Approved
Constructionline Approved
N.R.S.W.A. Accredited for National Roads and Street Works.
Safe Contractor Approved
24 Hour Emergency Service, 7 Days A Week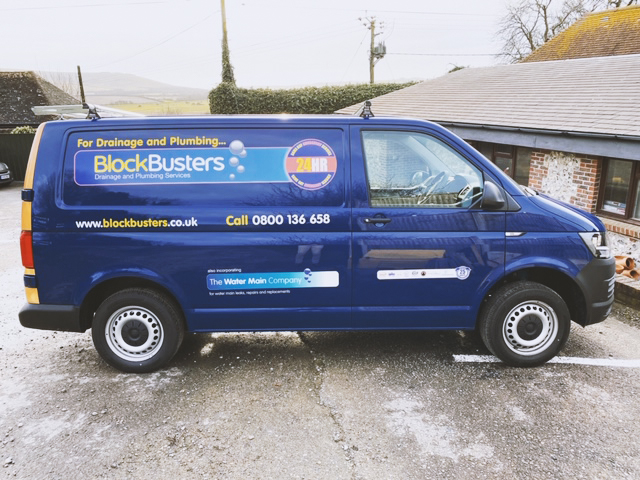 Our commercial drainage solutions help restaurants, schools, offices, warehouses, retail spaces, hospitality spaces and many more commercial properties.
We understand the disruption that drainage and plumbing problems can cause to your business and the direct negative effects on CRM and profit margins they entail. Our emergency plumbers are dedicated to fast, efficient services that solve your problems completely, so you can get back to full working order in the best time possible.
BlockBuster vans are all equipped with the latest tracking and satellite navigation systems. This means our office team can monitor and allocate emergency jobs speedily and efficiently to our drainage engineers, so you don't need to suffer drainage emergencies for long.
We're there when it matters.
Our Commercial Drainage Services
We provide a range of professional services for commercial drains to solve any plumbing and drainage problem your business may have. 
These are:
Blocked Drains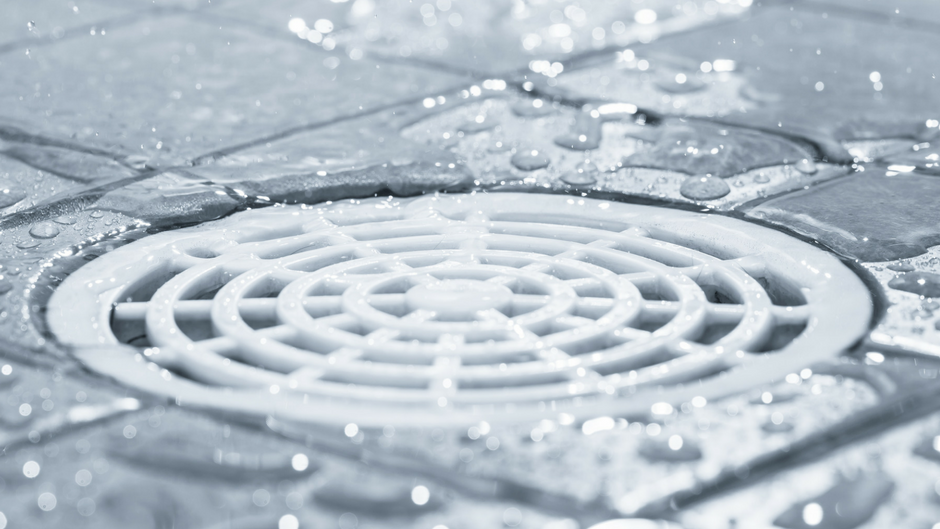 Blocked drains often start as a small issue that swiftly becomes a major issue. If water or sewerage is flooding your commercial property it can have a hugely negative effect on your business. Most of the time, using DIY products do not clear your blockage properly so you'll find that it comes back. Grease traps such as food or hair can remain around the edges of your pipes so even when you think you've solved the drainage problem, it starts happening again. This then continues to negatively affect the ability of your commercial space to keep functioning.
We are experts in getting to the heart of the problem. Our years of experience mean we specialise in dealing with blocked drains efficiently and properly, so that the problem does not reoccur. Our top-quality high pressure water jets work to completely flush out any drain blockages. We'll get you back to full working order as quickly as possible and make sure we leave you confident that the issue is fully resolved.
Our drain unblocking services include:
Septic tank emptying
Drain cleaning
Drain repairs
Drain Surveys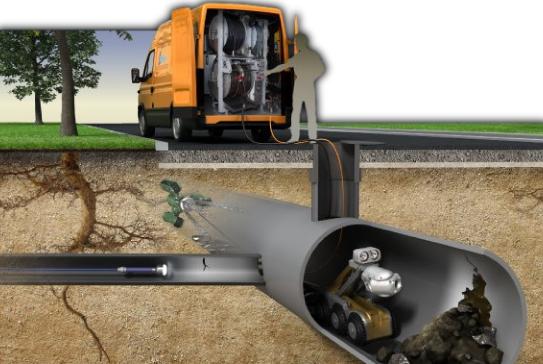 We also provide a free CCTV drain survey. This involves mounting a purpose-built camera at the end of a winch and cable on a reel, then moving it safely along your pipes. The camera is also lit by LEDs, so it provides a clear picture for us to be able to inspect every inch of your drainage systems. A CCTV drain survey is an excellent way to see into your drains without digging and causing disruption to your commercial functions.
This survey is a great way to simplify the process of finding a leak or blockage in underground drains, and allows us to get details of the exact problems so we can provide the exact solutions and get on with your drain repair. We are also very happy to provide you with footage should you need it for insurance purposes.
Drainage and Plumbing Services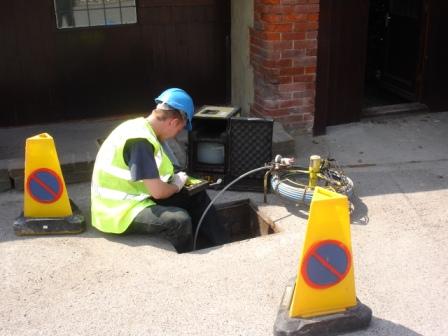 Our team of professionals have years of experience in dealing with commercial drainage and plumbing problems. We are experts at diagnosing drainage issues and know all the many causes: cracks or holes in pipes; changes in water pressure; freezing weather; corrosion of old pipework; the list goes on. Whatever it is, we have experience fixing it.
Another service we are happy to offer is regular drain maintenance checks on septic tanks and sewage systems. Plumbing problems can cause huge disruption to businesses, so why not prevent unexpected disasters by enlisting our experts to carry out regular checks on your systems.
---
Contact Our Commercial Drainage Specialists Today
Our friendly team of professionals can give you expert advice on any commercial drainage problems you may have, for free. We can provide an accurate quotation that comes with no obligation and no extra costs that leave you with hidden additions. 
We understand that every business has different needs, and we don't charge a callout fee. 
Get in touch with BlockBusters today for commercial drainage solutions you can rely on, whatever the needs of your business are.
Contact the team