The Blockbusters team has noticed a substantial increase in calls for septic tank clearance and cesspit work, as problems continue to rise.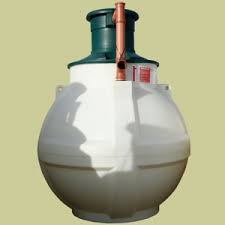 This could well be due to flooding issues earlier in the year, which may have caused ground movement and displaced the tanks or pipework. Whilst carrying out the work, we have found that these tanks do not comply with current standards.
We have our own in-house loss assessors who handle claims free of charge. As a result, we have been very successful in managing claims through the property owner's buildings insurance for the replacement of these tanks. We are very conscious of the fact that if the claims are not handled correctly from the beginning it is unlikely they will be successful, therefore we focus on this area when handling individual cases.
Blockbusters Contracts Limited have been operating for more than twenty five years and are one of the largest drainage companies in the South East England. We attend up to 80 drainage and plumbing emergencies on a daily basis throughout Sussex, Surrey, Kent, Hampshire and Southern Greater London.
If you would like further information about our services, please call 0800136658.
Contact the team