The easiest way to unblock a drain is to call in an expert. Across Surrey, homeowners and businesses call for our help when that water just won't go away. We appreciate that finding out what's stuffed up your pipes isn't the most riveting activity. That's why our expertise in this area saves you not only time but hassle too. Spend your time better by putting your energies into running your household or company whilst we do the messy job.
In this part of South England, Blockbusters are well known for their drainage services. We have built up great relationships with our clients over time, as they come to recognise our honest and friendly approach. Every time we begin a job, we bring the right tools and a wealth of experience to attempt a first time fix. In the unlikely scenario that we can't clear that clog, we'll be upfront about the process that's required.
If you need replacement parts due to corroded pipes for example, we can source them from one of our trusted suppliers and supply you with a fair quote. Or maybe your blockage stems further back to the piping underground. If that's the case, we can assess the work needed to gain access and take you through the costs accordingly. We're always happy to spend time explaining the steps to you, so that everyone's on the same page before moving ahead.
The beautiful countryside and picture-postcard views all over this leafy county make it hard to resist. Many of our clients have found their way here as an escape from the fast pace of London living. With time to spend relaxing there's no reason you should have to put up with nasty smells or bubbling plugholes. When you see a tell-tale warning sign like these, give us a call.
With your list of symptoms we can usually identify the issue easily. Pools of water on the surface of your outdoor drains can also be a sign of backed up drains. Keeping a watchful eye for this kind of thing, especially during heavy rain, can be a very good idea.
With so many large properties in this part of the world we're used to dealing with problems at the bigger end of the scale too. If your sewage or drainage system is playing up then speak to us about the options. Our qualified and affable engineers are nearby and ready to deal with emergency situations. No matter the time or day we can assist in whatever watery dilemma comes your way.
Although it's important to be cautious about what you put down the sink, sometimes clogging is unavoidable. Food, hair, grease, dirt and all manner of debris can be the culprit. You may be the most careful kitchen user but over time it's likely that most pipes from food preparation areas and bathrooms will be blocked at one point or another. The good news is that help is at hand, for a reasonable cost and with great customer service.
Surrey Drainage Services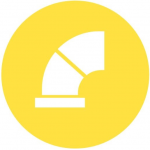 Plumbing Surrey | Blocked Drains Surrey | Emergency Plumbers Surrey | 24 hr Drainage Repair Surrey