Those hailing from Hampshire know just what a diverse county it is. Our work takes us to this special part of South England regularly from our nearby base. You might spot one of our fleet vehicles delivering a professional engineer to a blocked drain in need of help. With so many unspoilt places here boasting swathes of green countryside, it makes an enviable place to live and work. The New Forest famed for its wild ponies has long been a tourist attraction but remains rugged due to it's protected status. For those not just visiting the area however, blocked drains remain a fact of life and we make it our job to get them flowing again.
Gone are the days where a costly plumber was the only answer to water based problems. A specialised team such as ours is equipped to assist in drainage and sewage situations, servicing and clearing pipelines across Hampshire. Although pipes are laid in straight lines, as you can imagine there are a few right angle bends along the way where debris can become trapped. Our knowledgeable drainage experts have seen almost everything when they open up the inspection chamber. Most of us know that over time food scraps, bathroom items and fat deposits can lead to a narrowing of the water flow. Eventually, if this debris builds up enough you will find the toilet or sink backing up. Overflowing water is everyone's nightmare and can ruin your furnishings, so watch out for tell-tale signs.
With our years of combined skills in this area you are left free to enjoy the unspoilt coastline with golden beaches found at the edge of this county. Leaving the rolling countryside behind, you can always find something to entertain friends and family with fascinating historic cities like Portsmouth and Winchester. Traditional dockyards bursting with history attract more than just sailing enthusiasts and offer a fun day out. Businesses have thrived here from tourism and not just from abroad.
Conveniently just an hour from London, it makes an ideal spot to get away from the busy city schedule. Those with weekend homes here have often called on our services to check what's really going on beneath that manhole cover.
With Blockbusters providing an efficient, reliable and honest service for all your drainage needs, it's time you ditched the rubber gloves. Forget spending your precious weekend clutching a plunger with a peg on your nose and speak to our team to get the issue sorted instead. Our vehicles arrive equipped with everything we could need to assist in unclogging and clearing. In extreme cases you may well need high pressure water jetting, and our specialist equipment allows this to be completed quickly and cleanly. Limescale is a prime suspect in narrowing the inside of your pipes, and the serious force exerted by the water removes it easily. Check our website for a full list of all our services, or speak to us to find out how we can banish those foul smells from your drains.
Hampshire Drainage Services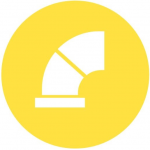 Plumbing Hampshire | Blocked Drains Hampshire | Plumbers Hampshire | 24 hr Drainage Repair Hampshire